Pretty Heart Hat Tutorial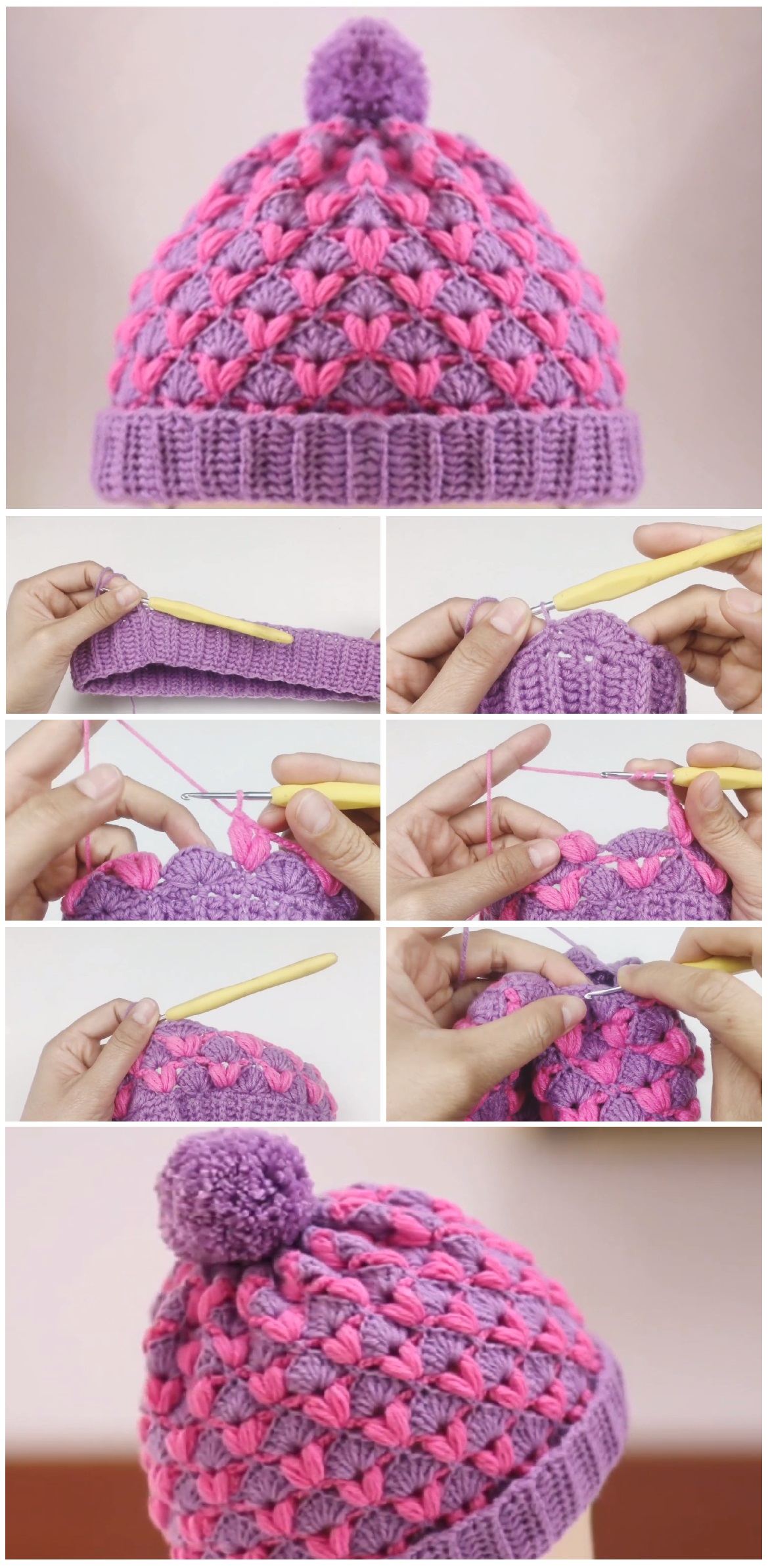 Hat crocheting is kind of a big deal on our blog. There are some pretty clear reasons for this. The moderators of this blog, by the way we will take some additional post to write a bit more about ourselves, are for the most part on the same boat while ordering the types of projects they love to make first. The list is somewhat like blankets and hats first, squares afterwards and then a bunch of various things follow.
Today we are willing to share with you a great tutorial created by very well-known @Sheruknitting channel. The tutorial is for a pretty hat, beanie with a hearts around it. There is some similarity with the leaves' beanie they have made some time ago. However this project tends to bear its own uniqueness and individuality.
The tutorial is well suitable for the Valentine's day as well, at least for some part.
With colors, of course we are going to make the beanie as the tutorial suggest in red. However I am pretty sure that the white one will look as great if not better.

It is not the easiest tutorial to follow, however we are pretty sure in the abilities of our readers. Even a novice crochet participant and knitter would learn enough if he/she followed our blog for some time.
Make sure to write your thoughts down in the comment section and discuss some of the parts in the tutorial that you are going to find hard to understand. Best of luck to all, with love.

'); For Crochet Tutorial Click Here
Heart hat video tutorial: