Area Rug Crochet Tutorial
Rarely do we share a content about area rugs. I myself have very little background in making them. As regular readers of DP may have already guessed I am more for a blankets and motifs than rugs, however there is a tiny step between these two and from time to time I love to cross that line.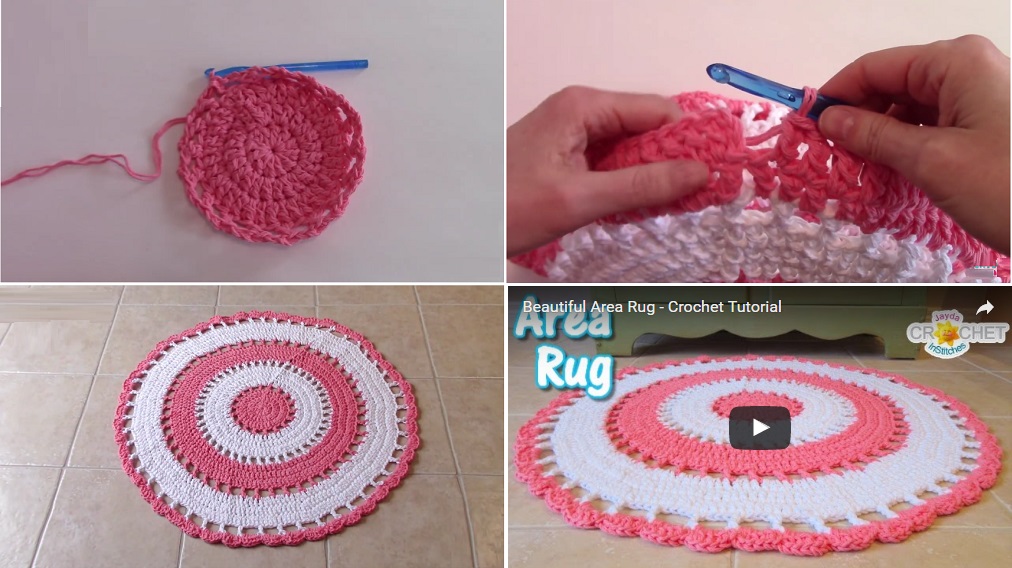 The reason for us being interested in rug creating today is the video guidelines that we have found online. Rarely do we come across an interesting rug tutorials. Well, they may be very well interesting for other crafters however not for me, for the most time. This video tutorial was an exception and the moment I looked at its' thumbnail I was immediately convinced that I would definitely try to make this project somewhere in the future.
Today I will love to introduce this beautiful rug tutorial to our followers. The explanations are exceptionally well put together. Honestly, everything is out there, just follow, copy her hand movements and I believe that we will get the same rug shortly afterwards.
There are plenty of usage for these beautiful rugs and you may have already decided for yourself how and where to place them. As I am not a very enthusiastic about rugs in general I will end up placing one in a kitchen and even though I think I am going to love this design it still won't stay there for long. Well, you know how it works, we crafty people love to always change up things at our house, at least crafters that I am friends with are totally on the same boat with this types of situations.


I have added the video guidelines that I found on Y down below and you can check it out. Make sure to write your opinions and questions in the comment section in order to get some immediate help and thoughts from us and fellow crafting lovers.
In addition I want to give a quick shout out to our sister blog – InLove-WithMyKitchen.com and add a video of theirs down below as well. Our sister blog is still developing but there are certainly a lot to come there. For culinary lovers the blog should be perfect source of ideas and recipes.
Stay tuned for more crafting info, tutorials and ideas to come by coming back to our blog. Enjoy the videos. See you next time.
Area Rug Tutorial Here