Blanket or a Stool Cover, Certainly Piece of a Beauty
Let's remember what we were searching in the very beginnings of our crochet journey.
A lot of stuff came up to my mind and a lot of projects as well. But what I remember the most is that more often than not, I was not able to finish what I had initially started. You may ask why. We are unaware our own abilities, while taking our first step in the crochet land. We assume that we are good enough to make some of the more complicated pieces where's in reality we are nowhere the territory we strive to land on.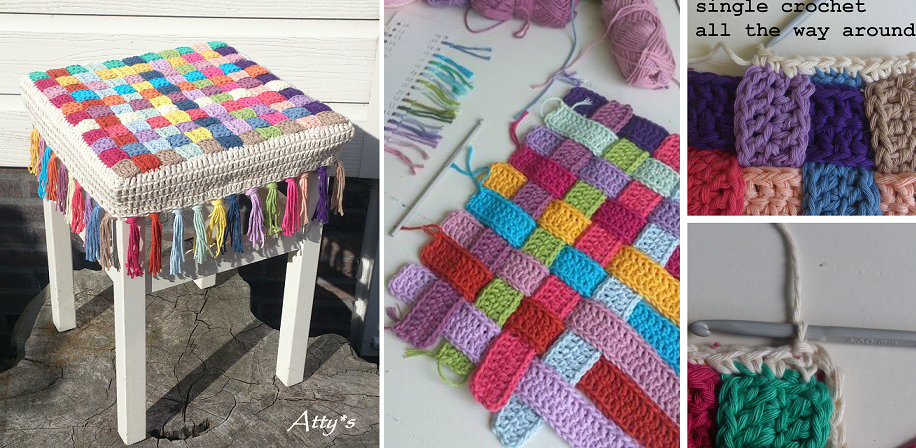 Blankets were clearly one of the very first items I was searching tutorials for. I came across a lot of different explanations but only now I understand that a lot of them were far away from been precise and clear. Today I want to make a job easier for the people who are in the same searching mode as I was not so long ago. About an year and a half ago I came across a great tutorial on the great blog – Atty's. There I found an absolutely beautiful artwork and a tutorial for a stool cover. In reality I never made a stool cover, rather I made a blanket a bit bigger than initial project but I used the tutorial provided by that very website. Today I want to share with you that great tutorial that is still out there. Stool cover or blanket, the piece you are going to make is going to be certainly a piece of a beauty.
Check Full Tutorial via the Link Below:
Crochet Stool Cover Photo Tutorial
–
We want to give a brief shoutout to our sister website Inlove-withmykitchen.com
The blog suitable for all culinary lovers.