Parakeet Crochet Tutorial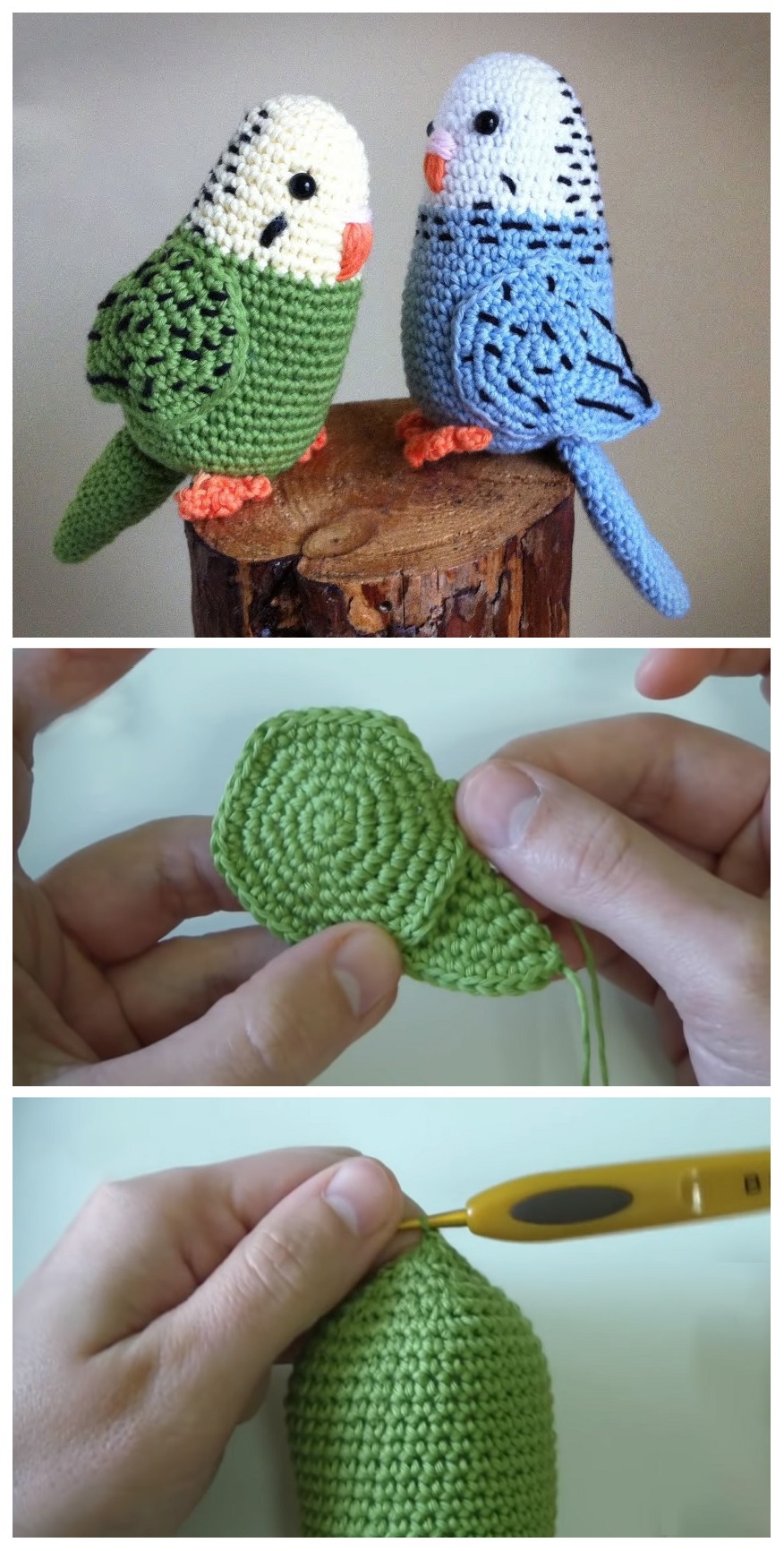 We love to crochet animals here at Design-Peak and for this reason have share a vast amount of animal tutorials both – knitted and crochet. Today we decide to share bird pattern once again.
We found this tutorial online and instantly become excited.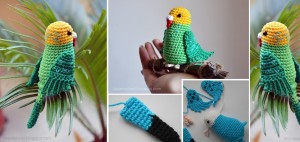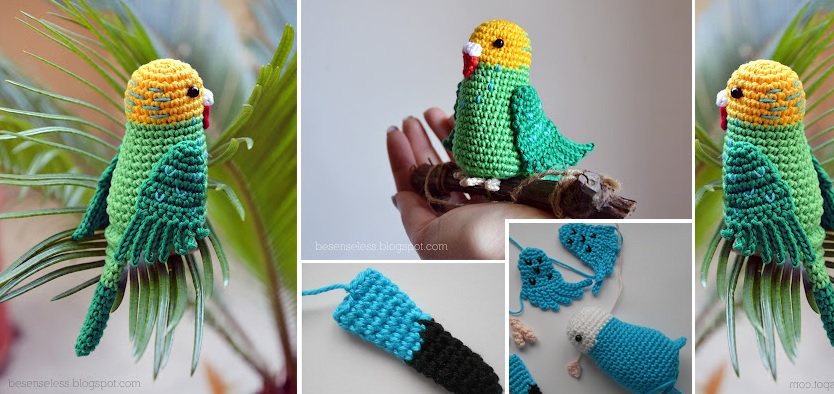 We have not seen such a precise bird tutorial for quite a long time already. Parakeet is a beautiful bird a reminder of how astonishing are the creatures that live nearby and share a planet earth with us. We believe that our readers here at Design-Peak are going to appreciate the beauty of this project and try their yarn on this pattern.