Crochet Elf Holiday Hat Pattern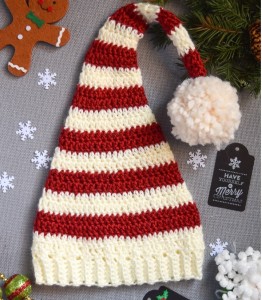 Today we are going to look at a beautiful Christmas holiday project. The pattern we are going to read and the picture guidelines we are about to see are going to give us a complete coverage of how to make a wonderful crochet elf hat.
The tutorial was found by our crew members recently on a wonderful blog called andreasnotebook.com. The creators behind this project truly did an amazing job and delivered the tutorial in such a precise manner that it will be easy for each and every crafts enthusiast to follow the steps in order to make their own elf hats.