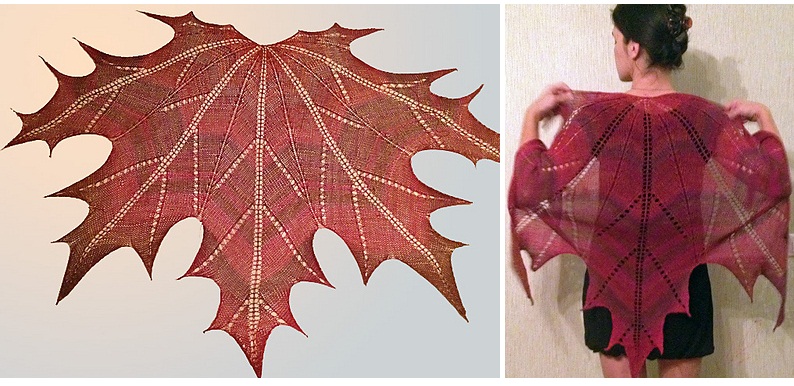 Make Maple Leaf Shawl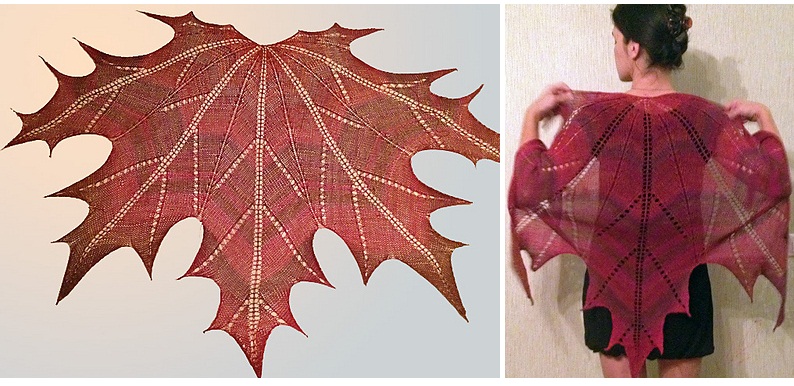 Maple leaf has one of the most unique designs in the nature. For this reason everything made by this design seem to be beautiful and wishful. I am going to share with you a great tutorial that I have found online. Unfortunately the pattern is not free, however the beauty of the design makes you think twice before deciding whether or not to pay. The author of this pattern and creator of this beautiful shawl is – Natalia Elfmoda. This tutorial was found on her R-page and believe that there are  a lot more to see if you check out her project page. As for this pattern it seems fairly easy to make however we should be careful in our execution in order to make our shawl to look just as beautiful and appealing as on the photo. If you are willing to take your chances and purchase the pattern than I am going to link you to it. Check out the photos and decide. Have fun.
Crochet Tutorial – Meaple Leaf Shawl Here
Knitting Tutorial -Meaple Leaf Shawl Here

.