How to Crochet Rosebud Stitch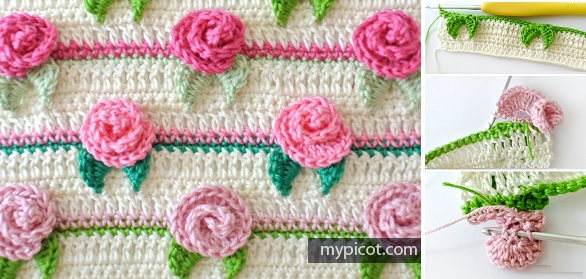 Rosebud stitch is clearly one of the most beautiful projects you can find on the web nowadays. I love the idea that roses can be integrated with the blankets in such a lovely manner. The results are simply astonishing I do not believe that our readers would miss out on the opportunity to learn how to crochet this project.
The tutorial is delivered on MyPicot in very details. All the necessary explanations and photos are in place. You are going to have zero problems whatsoever and I bet that within reasonable amount of time you are going to crochet yourself a wonderful project according to rosebud technique.
You can get pattern via link below:
Crochet Rosebud Stitch