Easy DIY Snowman from a Sock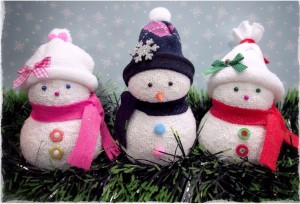 Today we are going to look at one of the most simple and attractive DIY projects for the winter holidays. We are going to learn how to make a beautiful snowman. Yes, there are a lot of different snowman tutorials available and you have probably seen enough, or did you? I bet this simple tutorial is going to impress you.
In this tutorial we are going to look at a very clear and easy steps. All we need is a sock, a white one, rice and glue along with decorative items. This one should definitely become your upcoming project simply because of how easy it can be done and how beautiful it is going to look.