Light Sweater Tutorial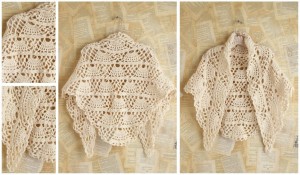 Let's learn to crochet something for this specific summer. Let's make something that we can wear tomorrow and the days to come in this lovely time of the year. For this purpose I share with you a great tutorial that is going to teach us through the chart diagram and the pattern to crochet a beautiful sweater, a light one.
You may make it in the shawl style and throw it on your back for the smooth and clear appearance. The project is a beautiful one and something that, I believe, you are going to find rather appealing for this specific season.
Check out the tutorial – Here