Crochet Slippers With Tiny Ornaments
Today we are learning to crochet a beautiful slippers. By using tiny dot ornaments all over the project the appearance of the finished product is a lot different than an average footwear per say. The tutorial is complete and easy to follow. Divided into two separate video parts – the tutorial we are embedding on our blog shares with you all the necessary information.
The slippers here are shown in two colors. We believe that the yellow one lacks the contrast which is so important for this kind of a project. We suggest to go with more dense colors, such as red and other reddish variations.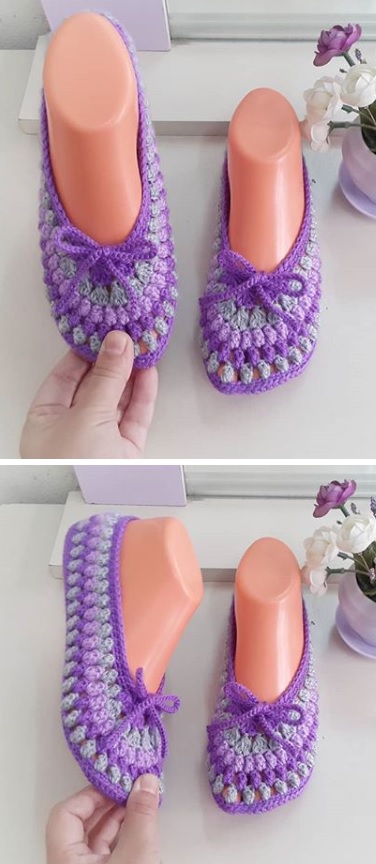 '); Click here to show tutorial