Simple Multicolor Flower Tutorial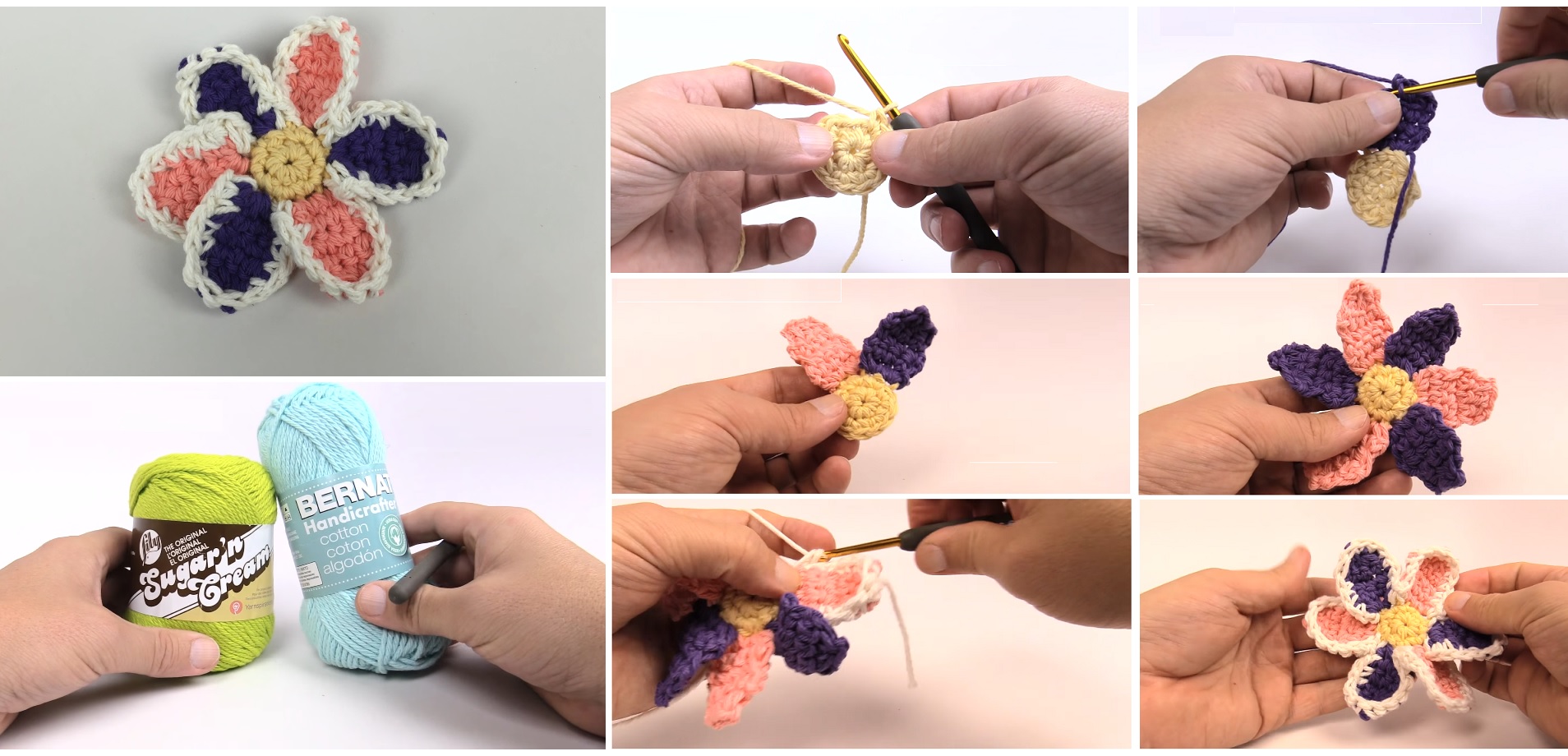 Today we are going to learn to crochet a simple yet very attractive flower. The thing is that the little tweak can make your average project to stand out. You can clearly see on the image that this was an ordinary flower until borders have been crocheted for each leaf. Than the whole appearance with white borders stands out, the colors are seen more clearly and the project becomes not so ordinary.
It is a simple tutorial and the video guidelines by @Crochetcrowd covers everything you have to know in order to easily complete the project. This flower than can be applies to bunch of different projects like hats, slippers, blankets and so on. Have fun with it.
'); Click here to show tutorial
Video tutorial:
Right hand:

Left hand: