Pixie Hat Tutorial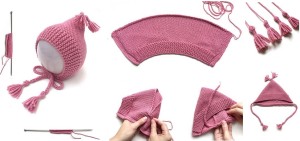 Today we are going to learn to make a wonderful pixie hat. The tutorial is very detailed and pretty easy to follow for everyone with little crafting experience. Undoubtedly our readers are going to benefit a lot from this pattern.
The tutorial was found online and we are happy to guide you to an amazing blog with a lot of information for crafters and a beautiful place which by the way we have featured in our previous posts. Make sure to follow all the
steps provide and you are going to have a beautiful gift for the shorties around.