How to Crochet a Leaves Blouse
Today we are going to learn to crochet a rather beautiful blouse. A short sleeved design is certainly going to be very useful in the months to come. The blouse is quite unique in its' appearance although it is by no means anything complicated to make.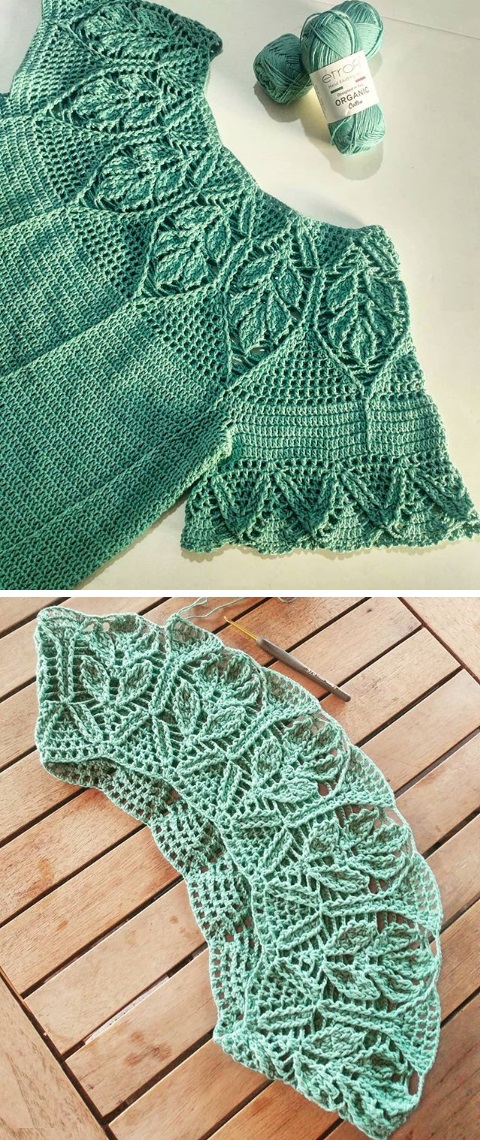 The project: Blouse.
Technique used for the creation of this piece: Crocheting.
Time needed to finish the project: 30-60 minutes.
Skill level: Intermediate.
Have fun with the tutorial.