Gingerbread Man Free Crochet Pattern
Today we are sharing one of the coolest gingerbread man crochet ideas out there. The pattern for this project is available for free on the creator's blog, that we are going to link in the bottom of this post. Just look at this crocheted gingerbread man.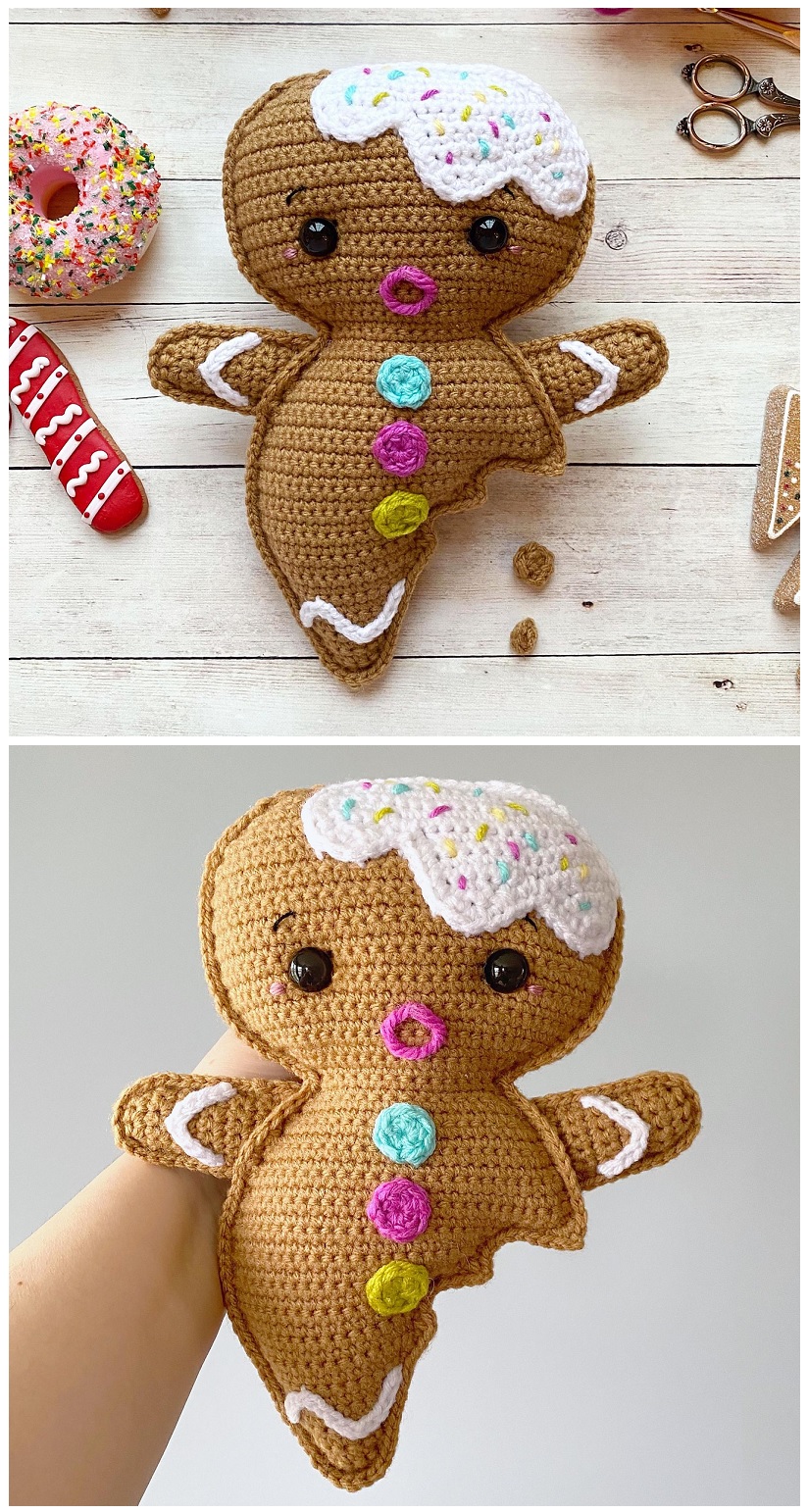 The idea to crochet the gingerbread man with its' leg bitten off, is completely unique. The idea is interesting in itself, but the way it is done is just mind blowing. The details and the overall presentation is definitely worth your yarn and a bit of your time. Just follow the pattern available via the link down below and you should have yourself this beauty within the matter of hours. Happy Christmas everyone.