Daisy Motif Blanket – Pattern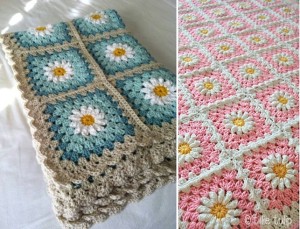 Today we are going to learn to crochet a beautiful daisy blanket. The blanket is made out of motif squares thus learning to crochet daisy motifs should be our main goal and afterwards a little seaming will do the rest. We believe that this pattern is one our readers will surely enjoy.
The pattern is delivered via two links that we have found online. One of them is from the author of this particular project which by the way was found on Ravelry – here. The second tutorial will give us more insights and I believe is a bit more informative.