Crochet Santa Applique (New)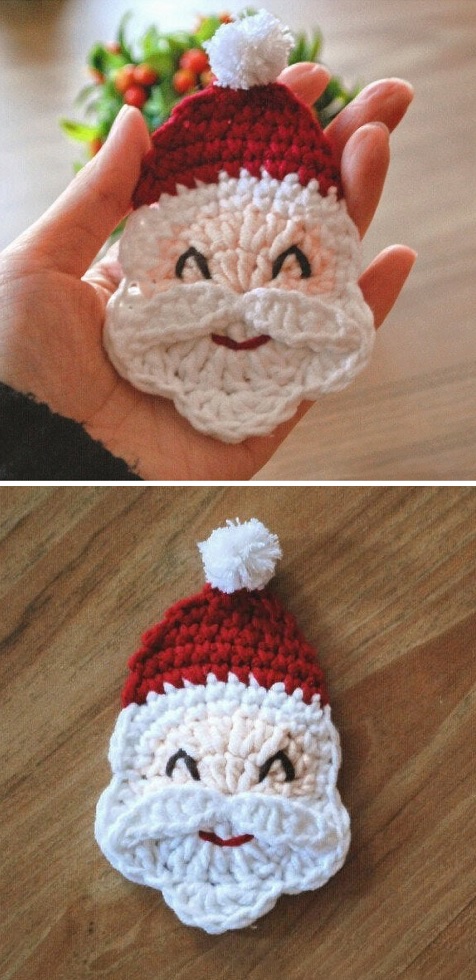 Learn how to crochet a beautiful and rather easy to make – Santa applique. Hence, the tutorial for the Santa applique that we have shared about two (2) years ago is still rather popular, we decided to make a new one with the similar appearance.
The project is from the same creator as is the first tutorial we shared some time ago. The video guidelines for the project, even though is made by different person, still covers mostly everything you need to know in order to make Santa applique that looks exactly the same as the one that is presented in the photos above.