Crochet Peacock Coaster
Today we are going to look at a wonderful tutorial I have found on big R. I think that peacock tutorials are all over the place so you are going to have no problem whatsoever in finding an appropriate one for you. However I think that this project is something a bit more special.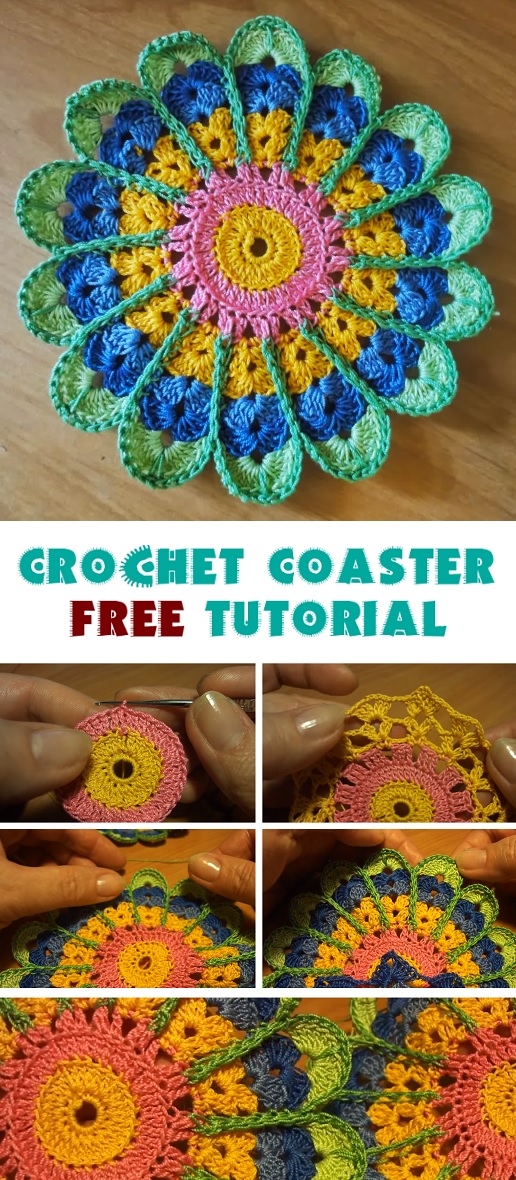 Although for the most part we try to search and share free material for our readers, once in a while we come a long at a project that we simply just can't ignore even if they are priced. We think that this peacock coaster project by Christa Veenstra is one we decided to share even though it had a price tag on. I think that ones who truly are going to like this project may purchase it, however if not it will surely serve as an inspiration and idea generator as well.