Crochet Mini Sandals Keychain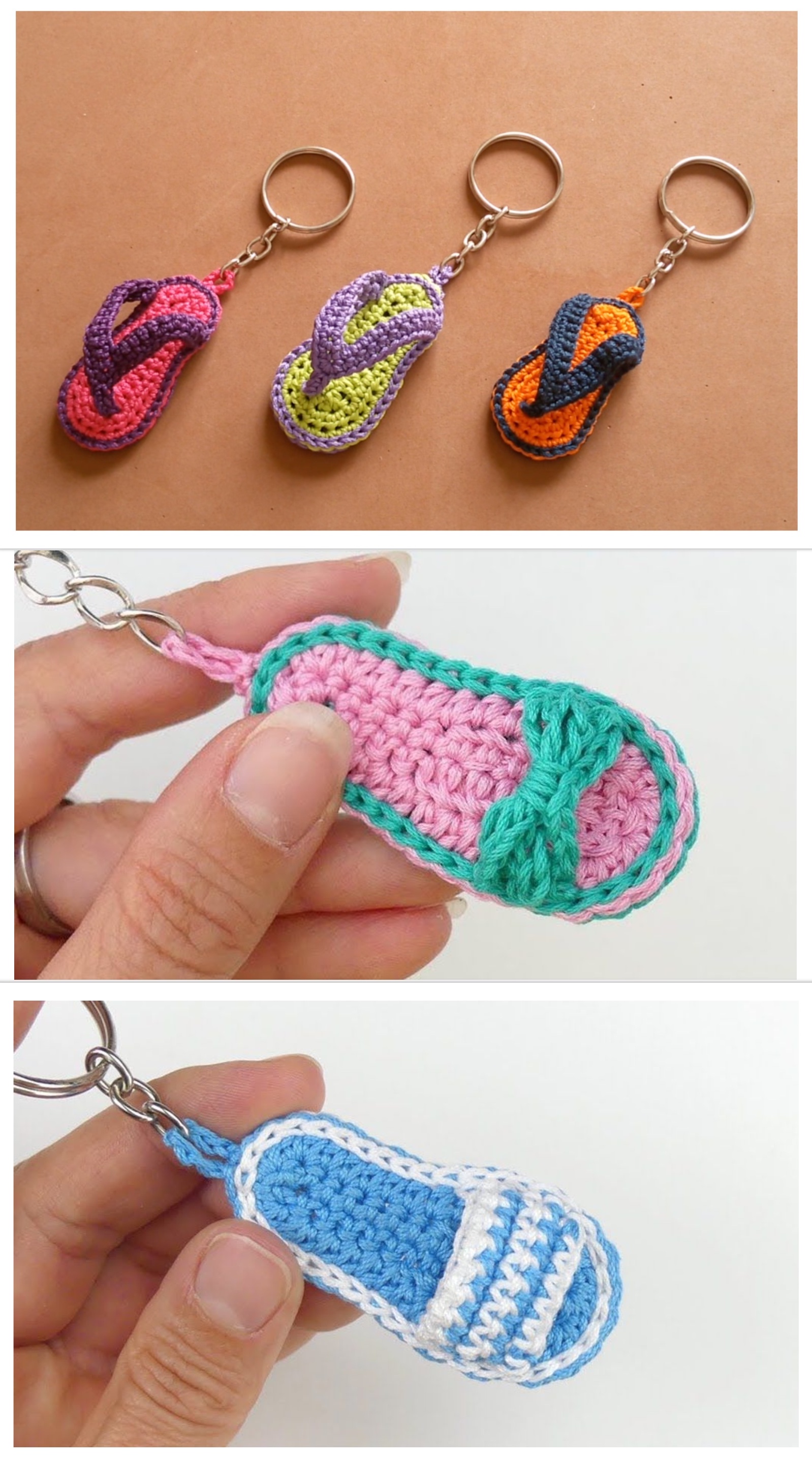 Today we are going to learn how to crochet some mini keychains.
You are going to look at three different keychain tutorials, all for the mini sandals. The design of each particular keychain is a bit different and the tutorials are all going to give you something unique to work with.
Tutorial N1:
Tutorial N2:
Tutorial N3: