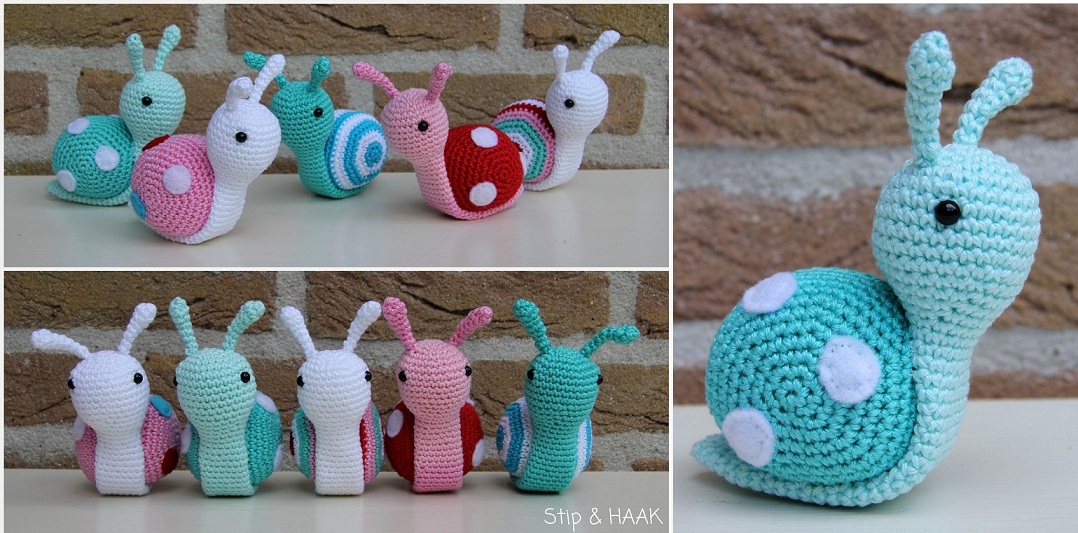 Crochet Little Snail
What a beautiful tutorial have we found on "Stipenhaak". Before we start discussing the project itself make sure to visit their website because there are so many interesting things you can find. The site is ran by someone who really knows how to crochet and put a creative mind in the projects shared. As for this snail pattern, we may say that it is quite easy to follow. The pattern can be translated into English with the google translation button on the right side of the post we are going to link you to. The snails itself are going to look just the same as on the photos. Make sure to choose right color combinations for these lovely creatures. Let's crochet.
Check out the pattern – Here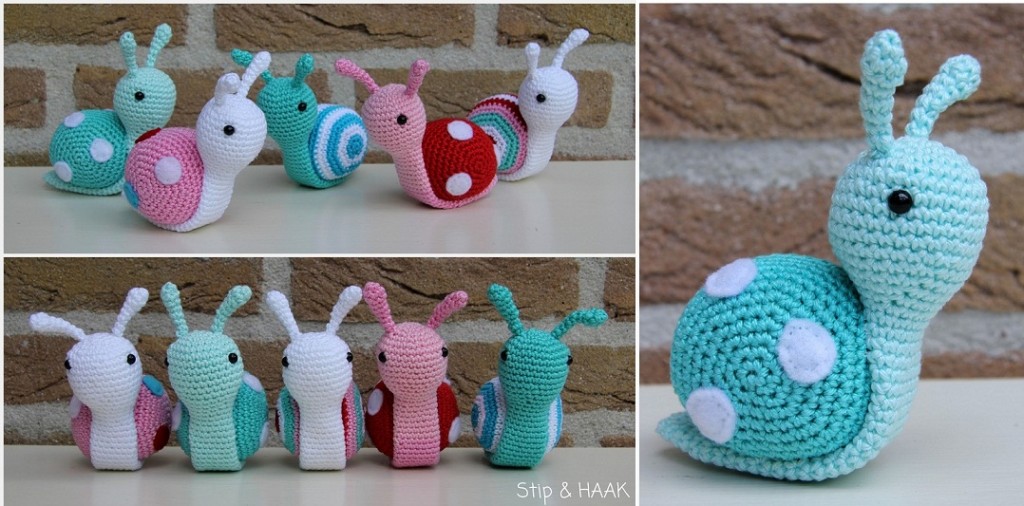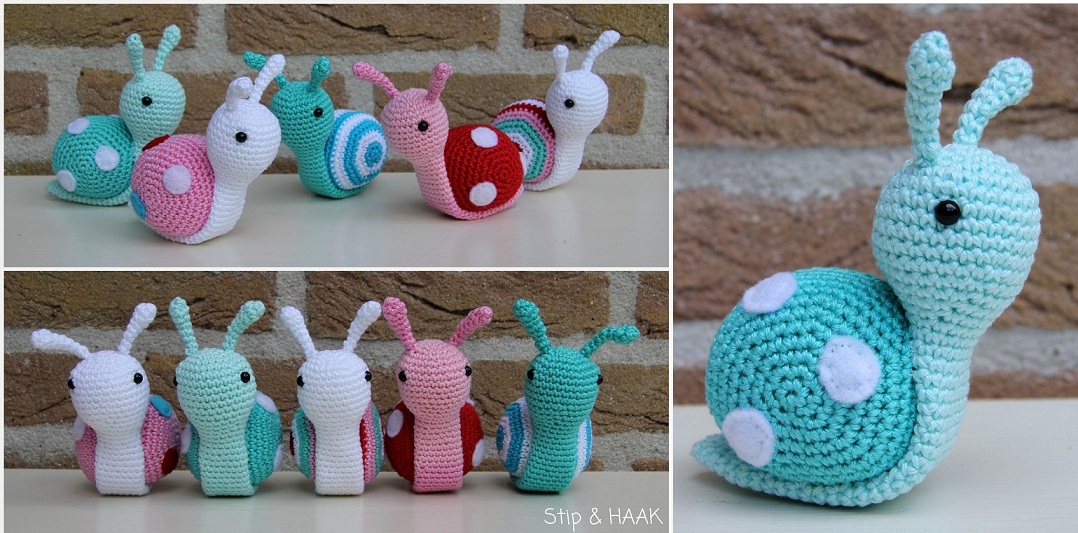 .