10 Leaf Designs – Hand Embroidery Tutorial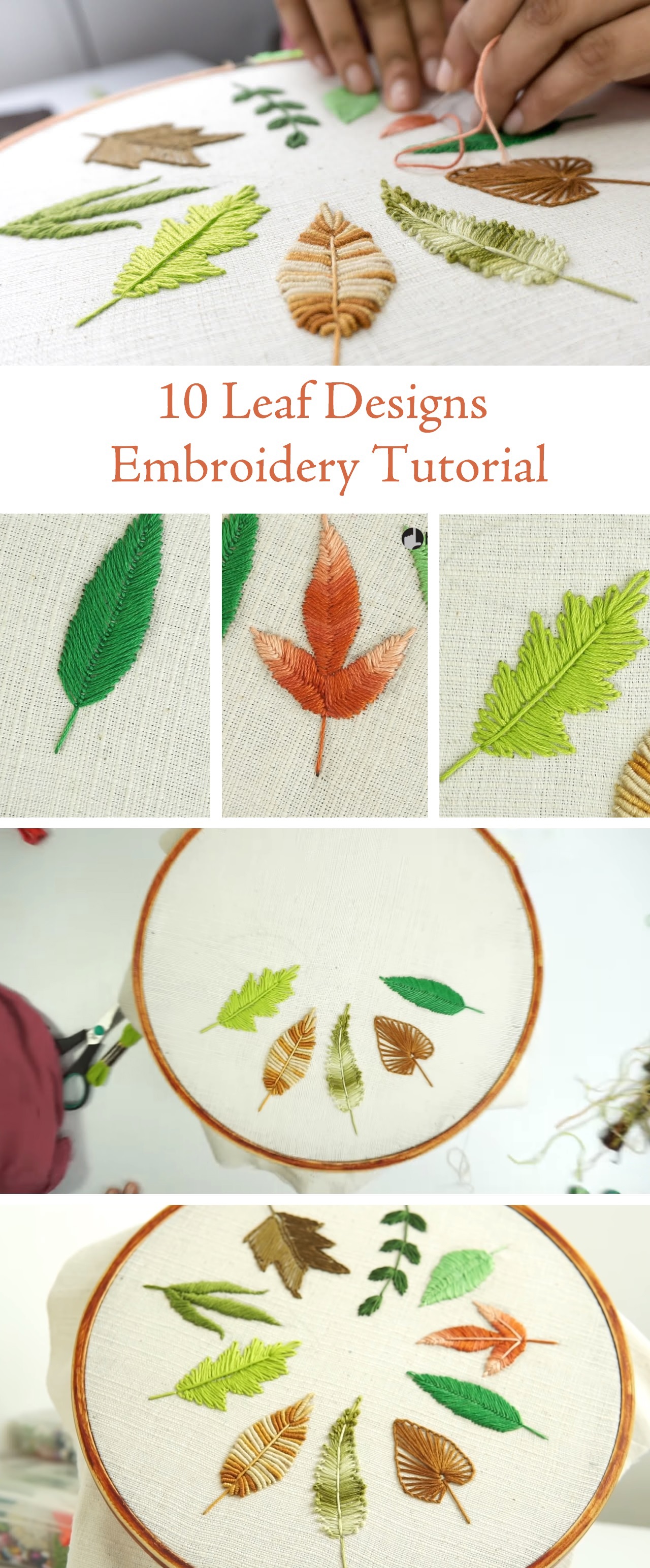 Today we are going to look and study from 10 tutorials, combined in a single article / instruction. The 10 leaf designs, and there are so much more of them, are quite basic and easy embroidery projects each by their own. By mastering them you should be able to make a beautiful picture of nature and use knowledge in a vast majority of decorative ways.
The tutorial is in video format and the complete video guidelines is provided down below. The steps are very clear and super easy to follow, thus we expect all of you to have no problems at all. Let's go make some flowers.