Rosette Christmas Tree Super Easy Tutorial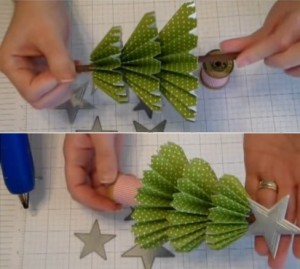 Today we are going to take a step just a tiny bit away from our routinely crochet and knitting tutorials and take a look at a very simple project. The rosette Christmas tree is something you may need in a various decorative ways this winter so why not learn this super easy project.
Even though that the project is very easy the results are simply amazing. The overall appearance of this rosette tree tends to awake holiday feelings and refresh the overall appearance of the room in which you will decide to place them as a Christmas decorative items. Let's take a look at simple tutorial, where every step is explained in details.
Rosette Christmas Tree Tutorial Here