Christmas Tree Cushion Tutorial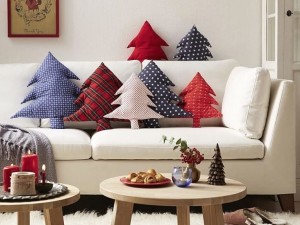 What a beautiful pads, aren't they? Truly such an easy project and yet such a beauty to have for the Christmas holidays. I doubt that this project would be a go to one for our readers for this season. Let's dive in a bit deeper.
The tutorial was found on dawanda.com. A beautiful website for the handmade ideas and we suggest all of our readers to take time and surf this fantastic place of fabric arts. I myself tried to make this easy project and soon ended up making them in bunches, some for myself and some as a gift. Let us redirect you to the main page with all the instructions.