Jasmine Stitch – Step by Step Tutorial & Pattern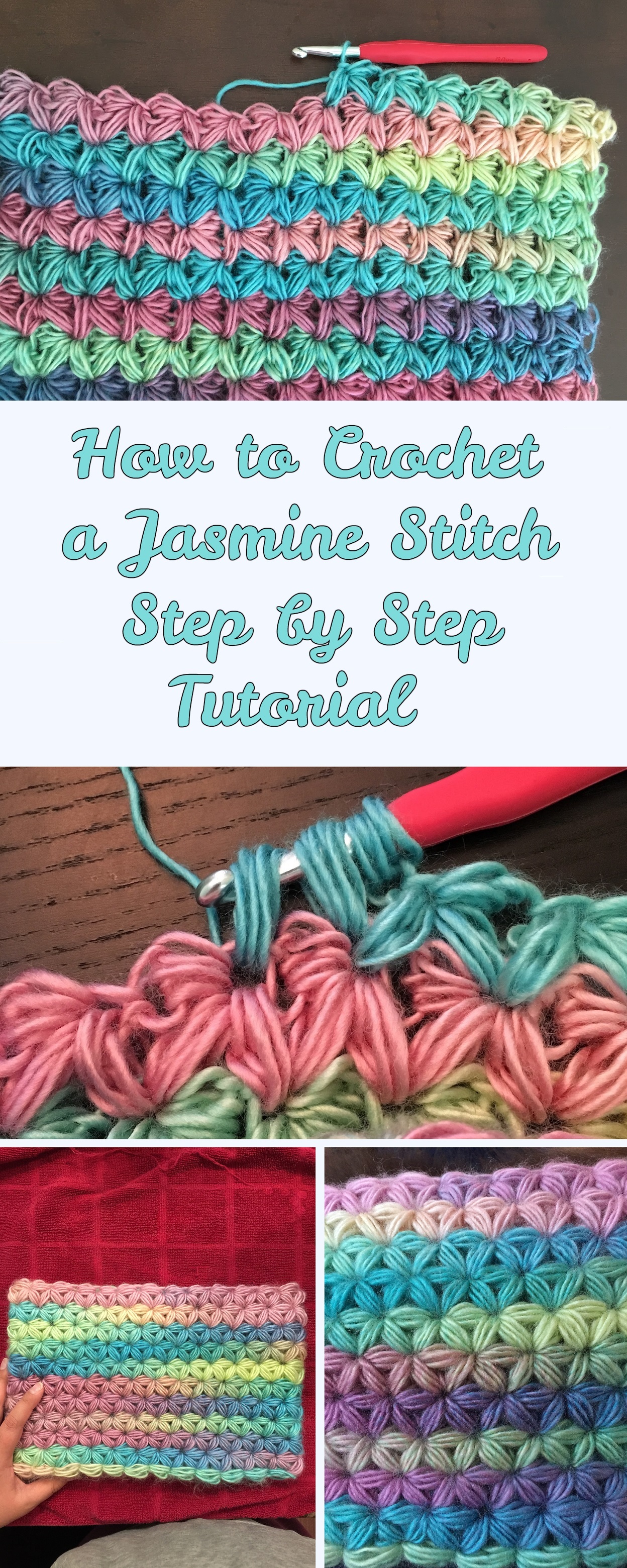 Jasmine stitch is increasingly gaining popularity within the crochet community. There are times when some stitch starts to gaining popularity rapidly, even though it might have existed for ages. Jasmine stitch is an example of how crochet enthusiasts, including us, love to jump from stitch to stitch and always choose our favorite stitch over again.
Today we are going to look at a collage of various jasmine stitch tutorials. We have shared jasmine stitch guidelines previously, however only video guidelines were given back then. Today we are going to share one pattern, one graphic chart and one video tutorial for the beautiful jasmine stitch. Actually, this article will cover all the possible explanations for this stitch. Take your time, choose your colors and go for it.
'); Click here to show tutorial
Video tutorial:
Chart Pattern + Ravelry Pattern:

---
Credits:
www.kapercrochet.com
Photo credits:
www.kapercrochet.com
Lovelyknitnpurls Ravelry