Jumper Crochet Pattern
Learn how to crochet a beautiful granny rocks jumper.
Use the free video instructions to learn how to crochet striped blankets and use your knowledge in order to crohet a beautiful jumper.
The project is rather intuitive after you grasp the good knowledge and skills of stripe crocheting.
For more precise instructions you can purchase the pattern.

Video tutorial: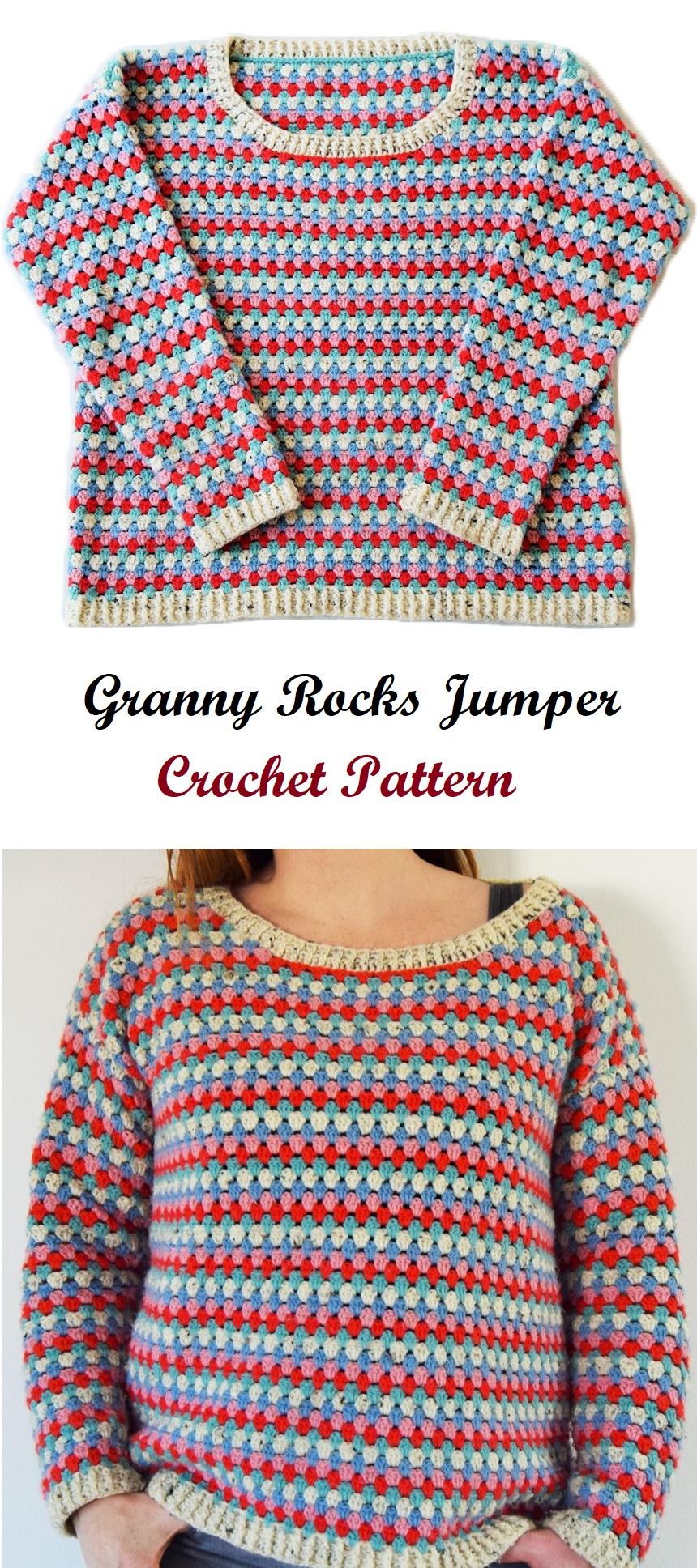 Video guidelines explaining stripe crocheting: