Crochet Purse Pattern – a Magic Star Stitch Purse
After finishing reading this article and watching the complete and detailed video tutorial, you are going to know exactly how to crochet a beautiful star stitch purse. As you can see on the images both the stitch and the crochet purse itself are marvelous.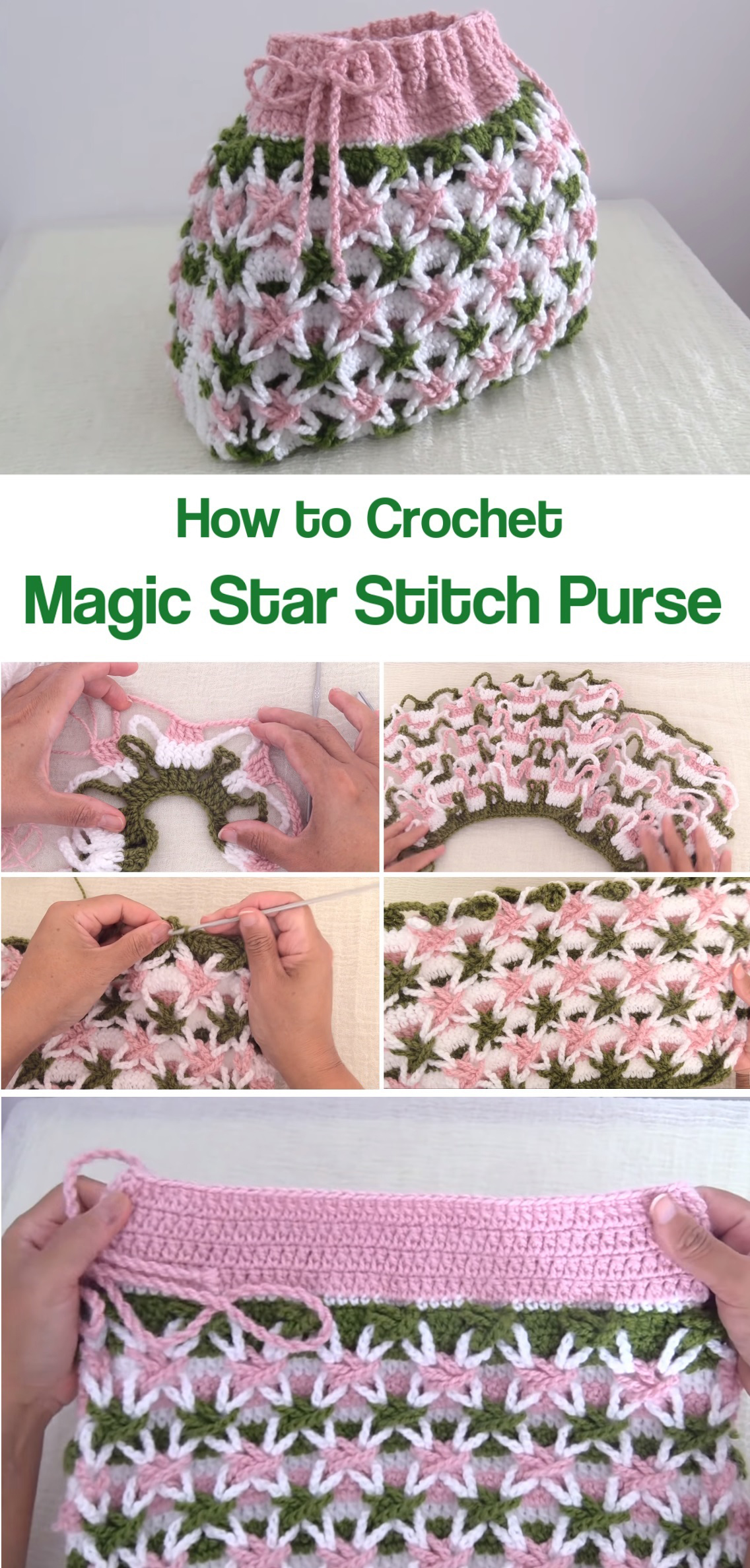 Unsurprisingly, the very first step in the process of crocheting the purse, is to learn how to crochet the magic star stitch first. The video tutorial covers the stitch part in details. The star stitch, that you are going to learn how to crochet, is going to be useful for you in a variety of projects in the future, believe us. After learning how to crochet the magic star stitch, the video tutorial teaches you how to use the star stitch base in order to make this gorgeous purse.
Do not worry even if the finished product itself looks a bit complicated. The tutorial is very detailed and you are not going to encounter any problems. Granted, the tutorial is not in English. If the English version of the tutorial for this type of a bag becomes available online, Design-Peak will be the first place sharing it with you. Regardless, with a little bit of patience and quite a bit of yarn, you are going to end up crocheting yourself (or whomever) this rather beautiful, stylish and rare purse.
[bg_collapse view="button-red" color="white" icon="arrow" expand_text="View Crochet Purse Tutorial Here" collapse_text="Show Less" ] [/bg_collapse]