Peacock Feather appliqué – Pattern plus Video Tutorial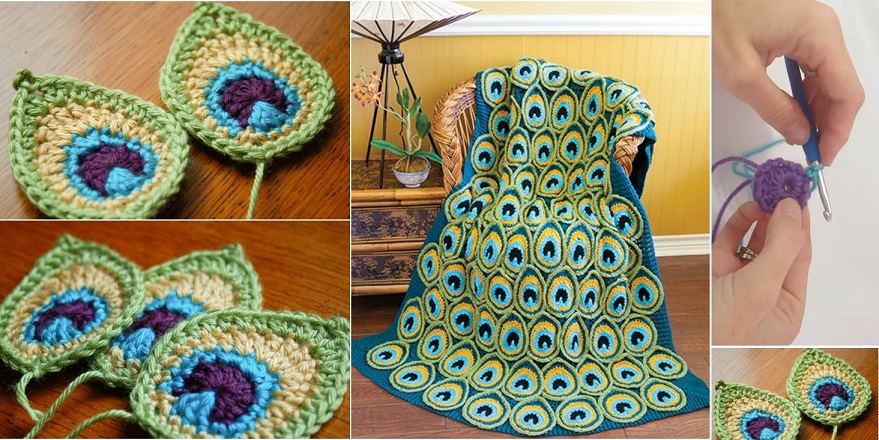 Peacock is one of the most beautiful creatures on the planet. Sometimes we wonder how on the earth was it possible for such a beautiful creature to exist. Yet this argument can be directed to a lot of other things as well no our planet. Creating a crochet peacock appliqué is a beautiful thing to do for us as crafters. I believe that this appliqué is easily one of the most profound ones available online today. Learning to make an appliqué is a one side of the coin, another side is using it in various different projects like in the blanket that we can see on the photo.
When I searched for this pattern I found out that both video tutorial and written directions are available. Video tutorial is something that I am going to embed here because, as for the written pattern I am going to link you to the site that provides it, because even though the pattern is free, still putting it all here will be somewhere inappropriate towards the author I believe.
'); Click here to show tutorial
You Can Check a Video Tutorial Below
Peacock Motif:
Check Out Written Pattern Here
– – – – – – – –