Crochet Neck in All Sizes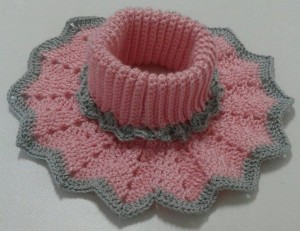 A lot of times we lack the skill to crochet one part of the project pretty enough in order for our whole creation to be just perfect. In today's tutorial we are going to learn to crochet a beautiful neck that is going to help you in various different projects. With this technique you will be able to make sweaters, tops and ponchos. Don't miss out.
We found these instructions online and immediately though that our readers would enjoy this design. Truly a beautiful and useful piece of art and what was more important is that tutorial itself was so easy to follow that I was almost surprised, maybe because of the precise explanation and subtitles that were given made the difference, perhaps they did. Without any further ado let's get to work.
The tutorial is available via link below:
How to Make Crochet Neck