Crochet Baby Booties Adidas Style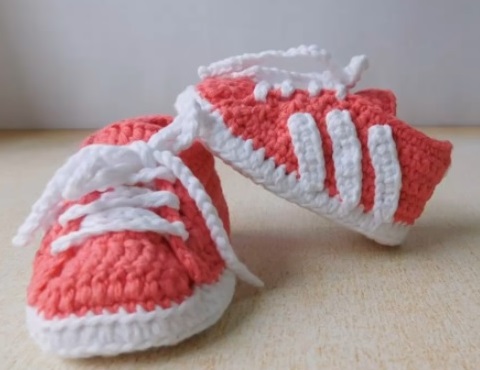 Today we are going to look at a very interesting and trendy tutorial. We are about to learn to crochet Adidas style booties/snickers for babies. Adidas gazelle snickers are very popular and this design tends to look exactly as Adidas original gazelles look.
The tutorial is very easy to follow and even though it is not in English, we believe that the two part explanation covers all the necessary aspects in order for us to complete the project without any problems whatsoever. The tutorial was found online and embedded on our crafty blog. For more tutorials alike make sure to surf Design-Peak.
Follow the link below for the tutorial:
How to crochet Adidas booties