Crochet Galilee Slippers in All Sizes
Today we are going to learn to crochet a wonderful galilee slippers. These slippers' tutorial are mostly found for babies online, however we have tried hard to get the instructions for any sizes. For this reason we are sharing couple of video tutorials as well as Etsy link to the pattern so that you can get the complete coverage of the project. The tutorial is not the easiest one, but hey, it is not the hardest as well. Enjoy the process of creating a wonderful galilee slippers. Come back for more tutorials alike. See you soon. Drop a comment if something is unclear in the instructions.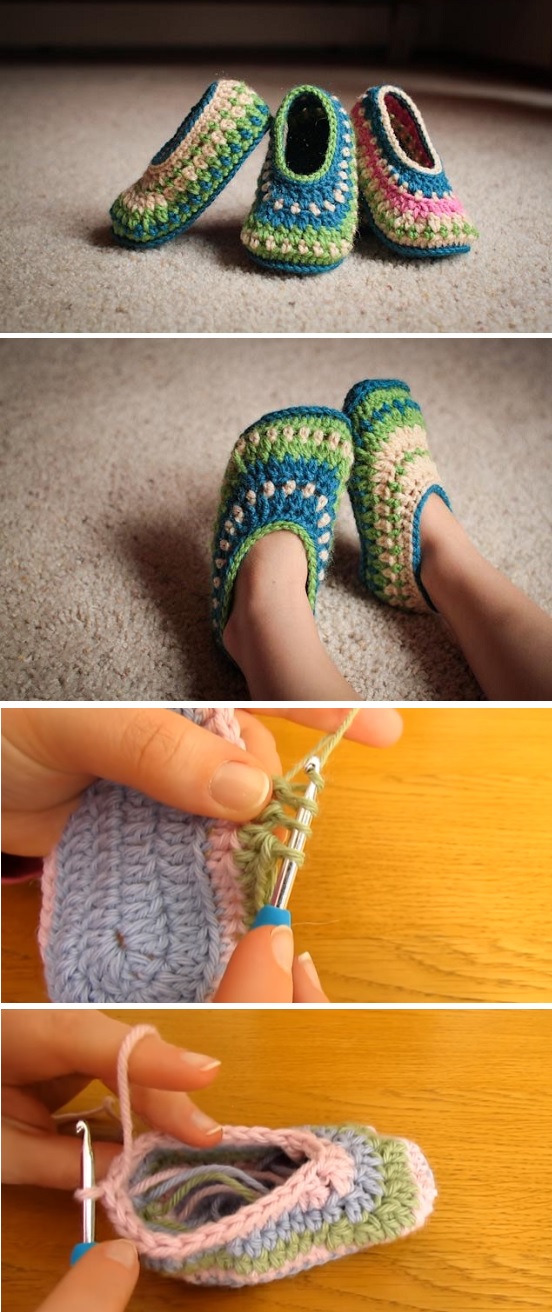 '); Click here to show tutorial
Video tutorials:


You can find written pattern here:
Mamachee – Etsy Pattern.
Credits: Mamachee