Crochet Bunny Pouch Bag
For today's tutorial we have decided to share some creative project with you. We are going to learn how to crochet a beautiful, adjustable bunny pouch bag.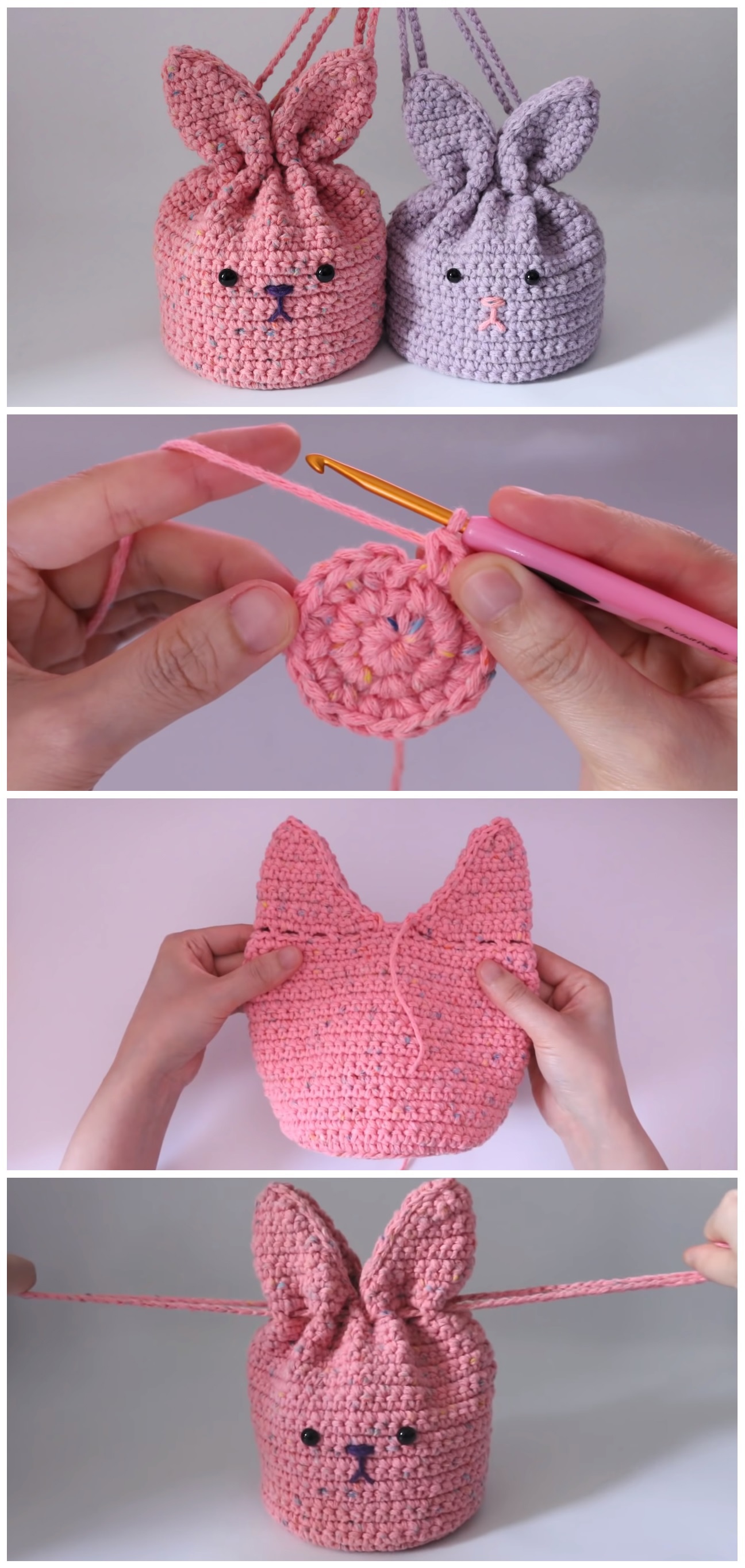 As you can see on the photos above, the bag looks super cute. Honestly, the bag is not that hard to make. Even different stitches can be used, just make sure that the body can be folded into a bunny. Enough of chatting, let's check out the tutorial already.
[bg_collapse view="button-orange" color="#72777c" icon="arrow" expand_text="Show Bunny Bag Tutorial" collapse_text="Show Less" ] [/bg_collapse]