Summertime Bow Hat – Crochet Tutorial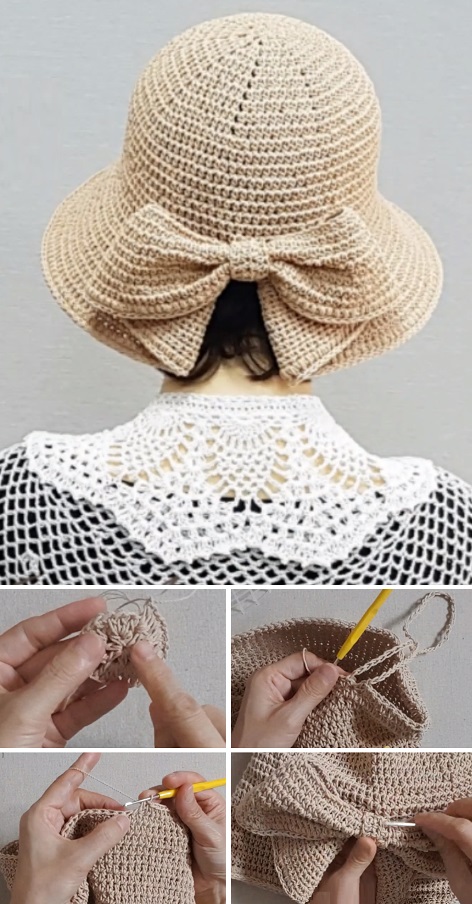 I bet that the vast majority of our readers would love to have a boater hat. Maybe they will love to have them for their own usage or maybe, since a lot of our readers are women, would love to crochet them for their hubbies and kids.
Boaters are classy and cool. Certain times people don't realize that the most beautiful boaters are crochet ones. All there is to do is to get a decent yarn, a special one and learn to make this simple hat. Simple, yes, you've read it correct – it is fairly easy to follow the guidelines we are about to share with you and make your own boater hat. The tutorial that we have found online seem to be the perfect guidelines available. Hope you are going to enjoy the learning process as well as your finished boater hat.