Slippers Tutorial – Very Easy to Make
These beautiful slippers are so easy to make. All we have to do is to make the right base, whether crocheted or knitted I doesn't matter. You choose the stitch and the colors you want. The main thing is that we have to make the base a special shaped. After that we can rather easily fold the base into a wonderful slipper.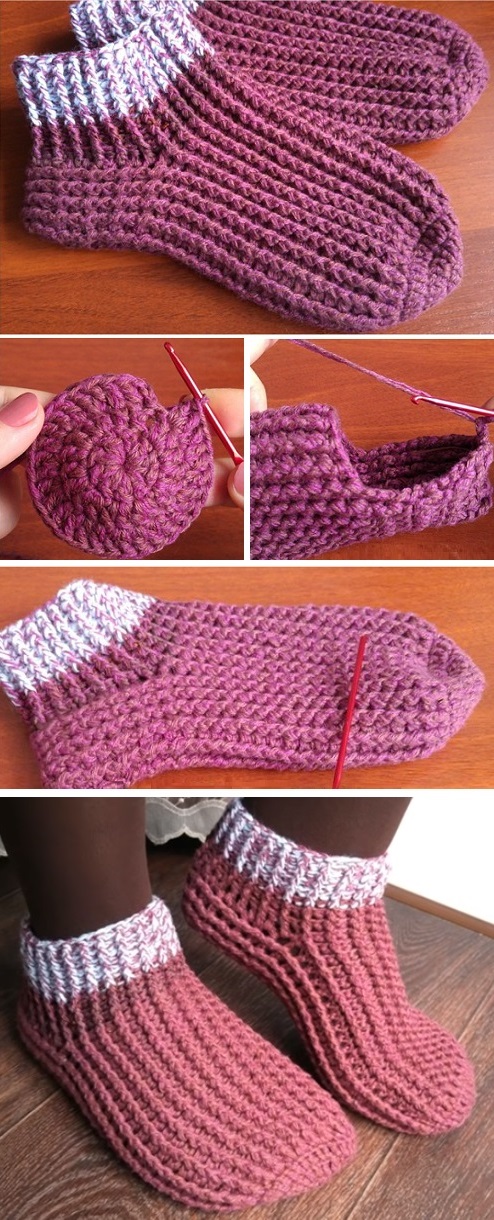 The project for today is: One of the easiest slippers to make.
The crafting technique to use: Crochet, knit, doesn't matter that much.
The project is made in relatively short amount of time.
You don't have to be advanced in any crafting art in order to try your hands on this project.