Make Slippers from Crocheted Square
Slippers made out of the granny squares and other motifs alike are not a surprise. There are quite a number of these types of projects floating around the web. This particular slipper design seemed something interesting thus we've decided to share a tutorial for it with our beloved readers.
The tutorial constitutes from two parts. The first part is t crochet the square. The second part is to knit the slippers using the square as its main material. Even though the slipper is made by knitting after the square is done, you can still use solely crocheting to complete the project from start to finish.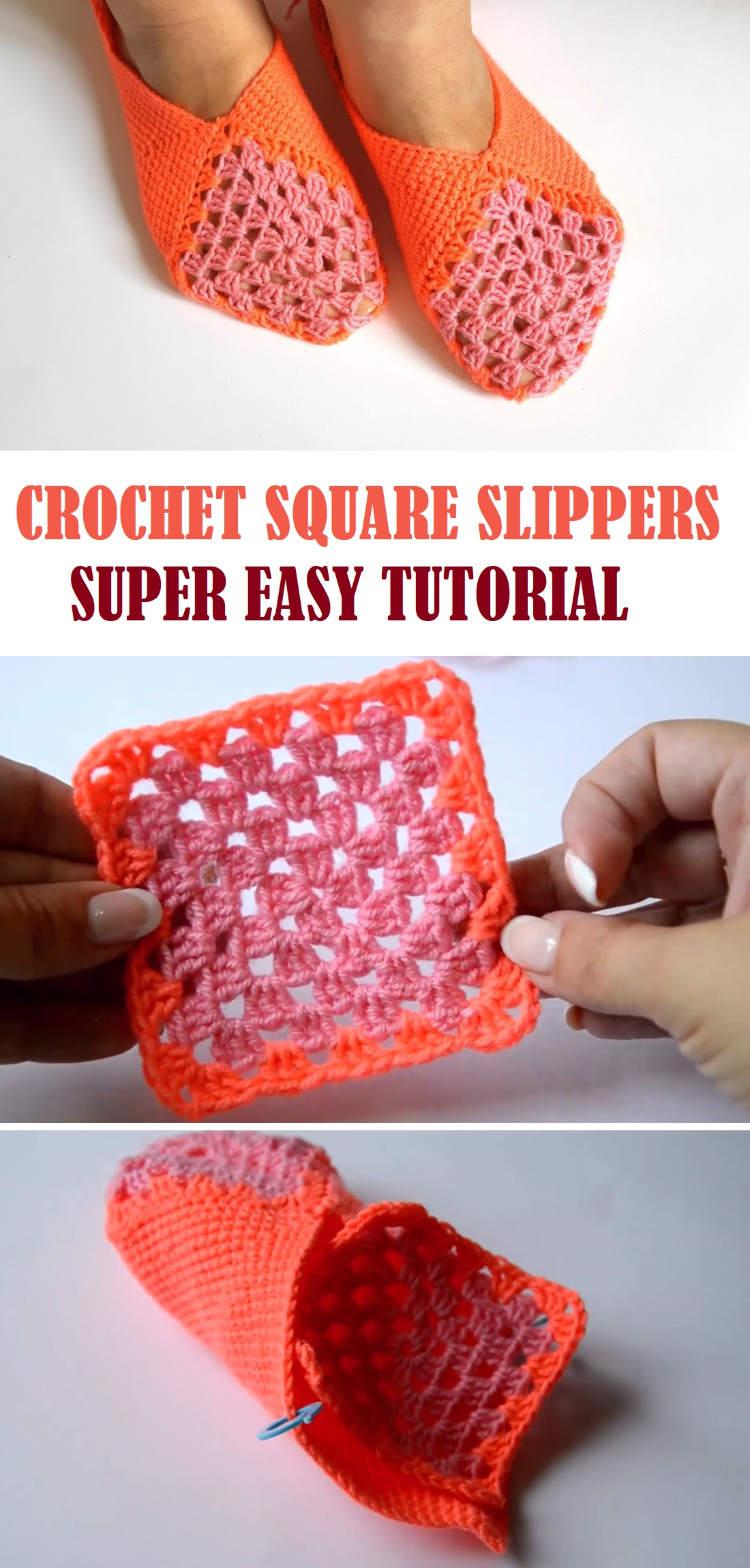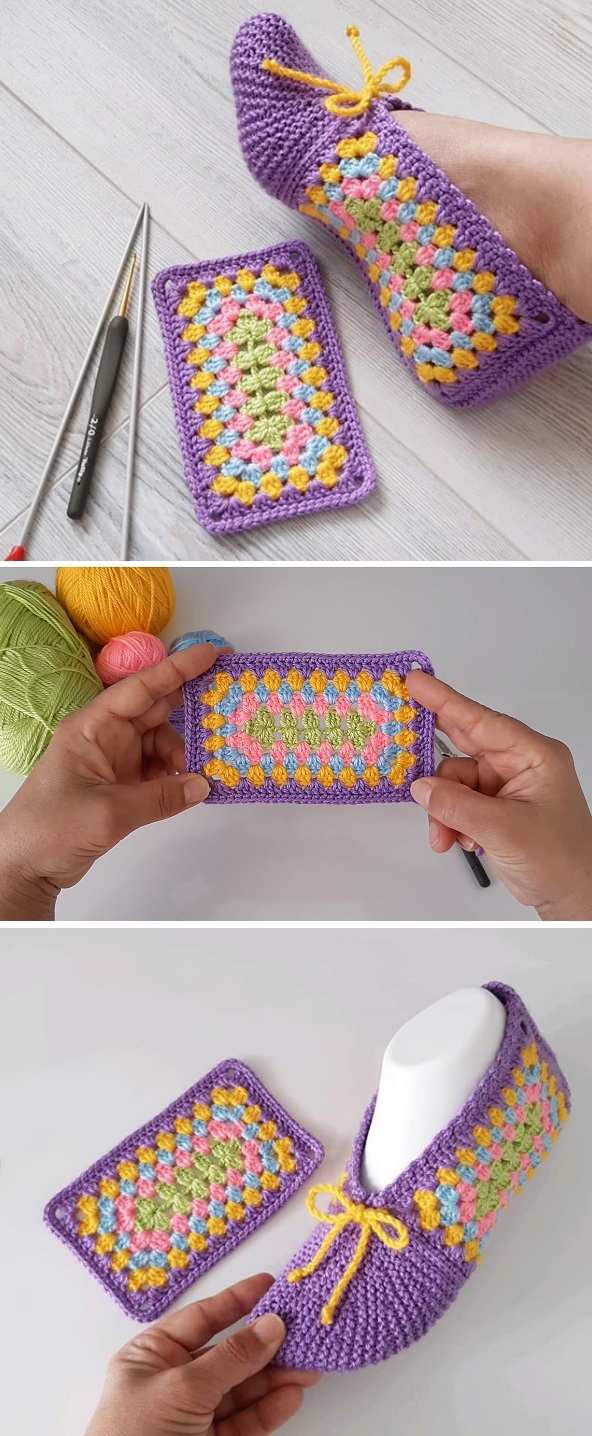 Check Out Tutorials for These 2 Slippers: