How to Make Wagon Wheel Flower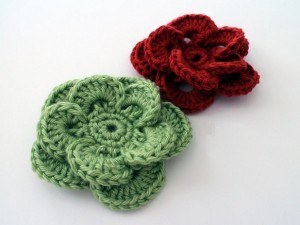 We here at Design-Peak love to make flowers. Even though on the cold season like this one we prefer to make hats, scarfs and projects alike, we still find time to search for the flower tutorials and try our hooks and yarns on it. Today we are going to share with you one particular tutorial that we like a lot.
In today's tutorial, that was found online and was uploaded there for quite some time already, we are going to learn to crochet a beautiful wagon flower. The main plus for this project is that it is very easy to make and the tutorial itself is clear enough to follow along.