How to Make a Bunny – Super Easy Tutorial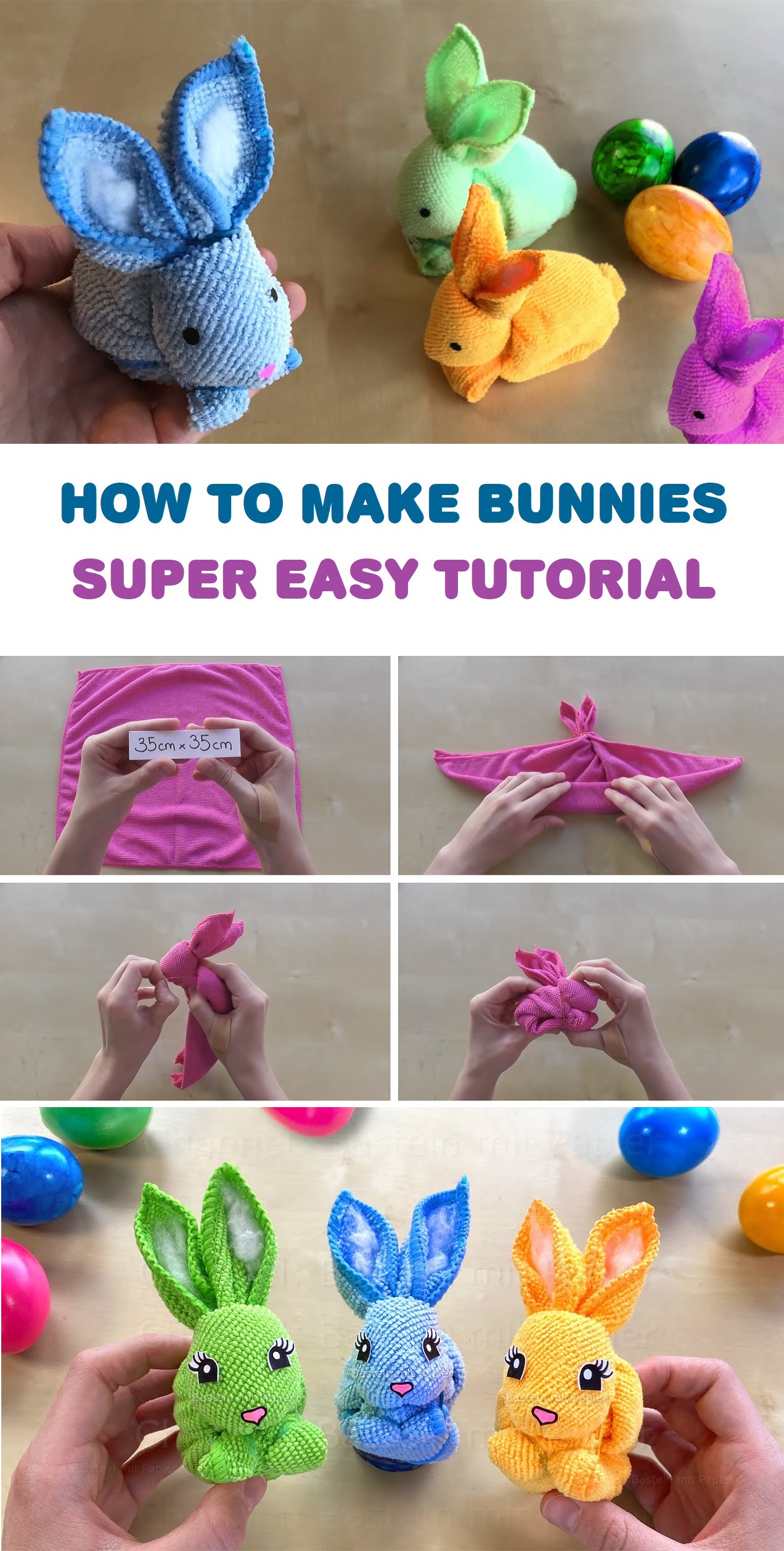 In this article, we are going to teach you how to make super cute bunnies. You are going to need a 35 by 35 (in centimeters) cloth. You can use leftover fabric materials or can crochet or knit the base. There are a lot of crochet and knitting patterns that are going to ensure that the base is easily foldable. We suggest you use a pre made cloth. You are going to need a couple of rubber bands as well.
Afterwards it is all about folding. There is a simple folding technique, which is illustrated in the video tutorial step by step. The entire process is super easy and the bunny can be made within the matter of minutes.