How to Crochet a Flower in a Square
There are huge amount of flower motif tutorials online. However this one is a brand new tutorial that we have just recently discovered and we believe that our readers are going to like this one, a lot.
In today's tutorial we are going to learn to crochet a flower in a square. Today we are going to receive knowledge that is going to help us to crochet different kinds of flowers in a square. To say in short we are going to be taught a proper technique that is going to help us whenever we decide to crochet the project of this kind.
The tutorial is pretty easy to follow even though the complete, finished project looks a bit complicated. Don't get scared. There is everything in the tutorial and even though the tutorial is not in English, that we would prefer, it is still very well detailed and the video is clearly shoot.
Comment down below if any problems occur throughout the process and we will try to help you out as soon as possible. If liked, share with our friends. Come back for more tutorials alike. Have fun.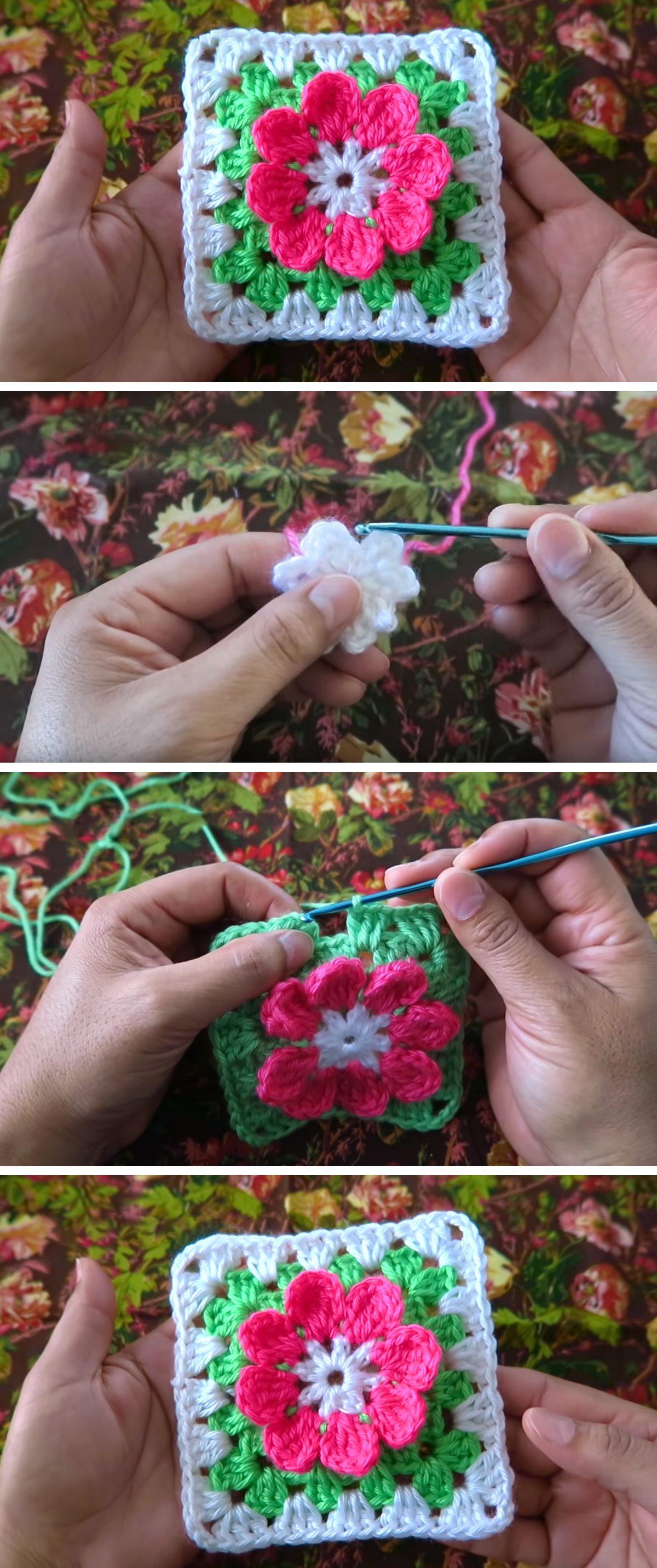 '); Click here to show tutorial
Video tutorial: