Cute Flower, Step by Step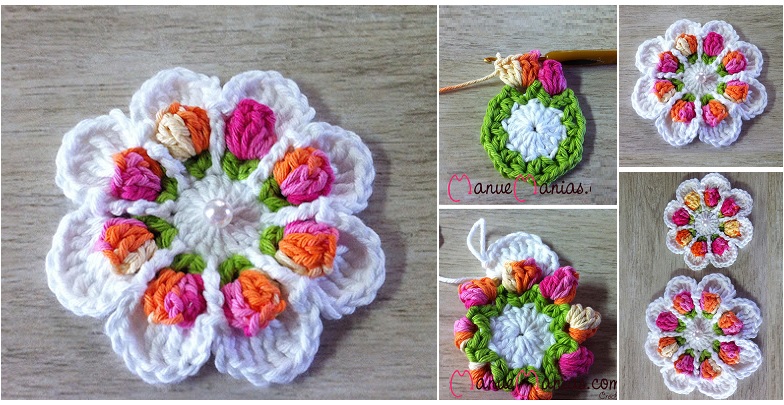 Today we are willing to share with you an astonishing crochet tutorial that we were lucky enough to find online. I am quite positive that our readers here at Design-Peak are going to appreciate this project, follow all the necessary and clear instructions and learn to make this flower.
The tutorial was found on a beautiful blog with a lot of various materials to choose from. You may check the out here on – @manuemanias. The tutorial is delivered in very details thus it is absolutely no problem even for a novice crochet lover to learn to create this beautiful flower.
Check out the instructions via link below:
How to make this flower