Crochet Textured Slippers in Red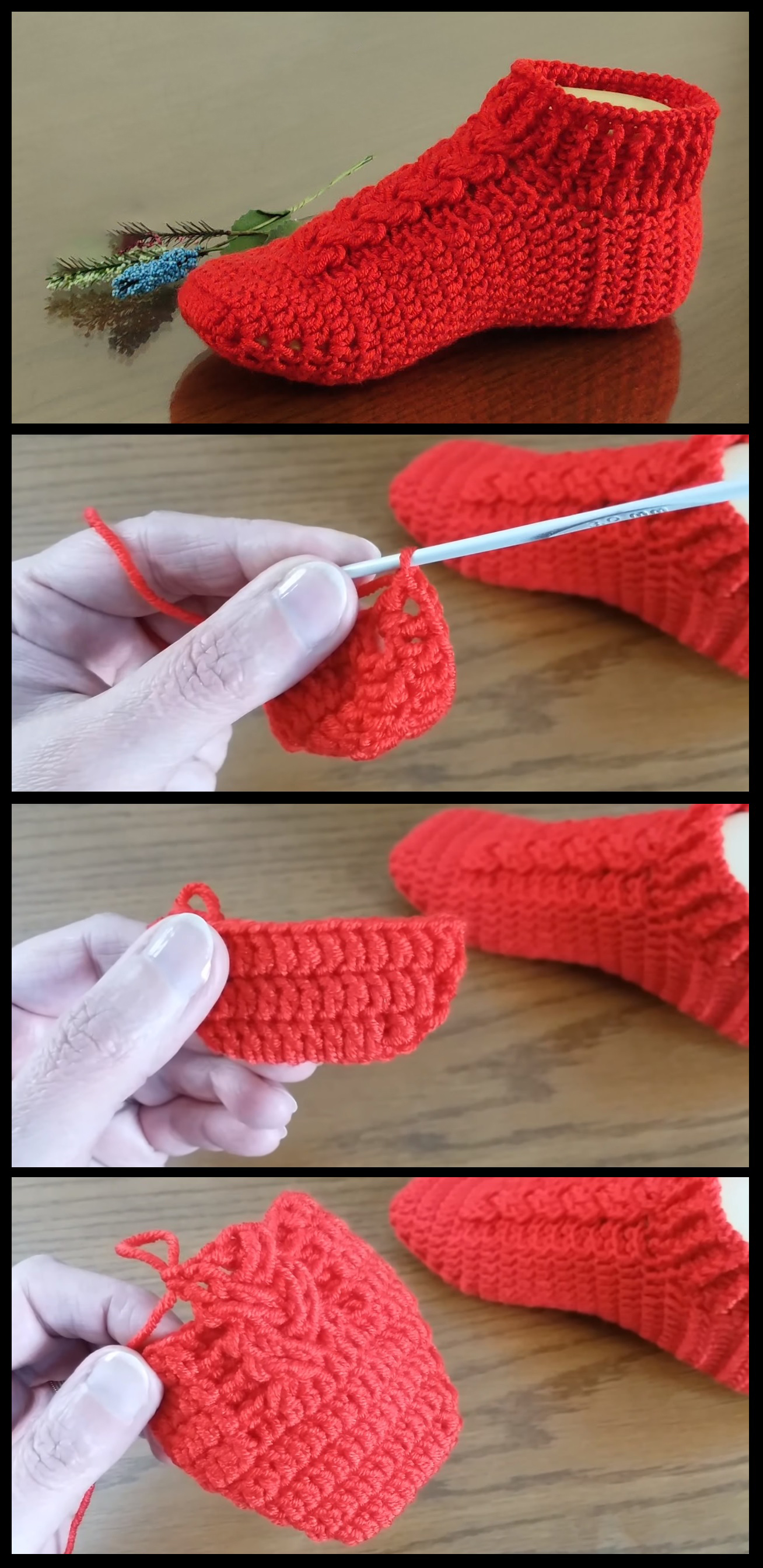 Today we are going to learn how to crochet the very beautiful slippers you, that are displayed on the photos above. At first, you might think that these are just your everyday, ordinary crocheted slippers. But, wait – look carefully at the front of the slippers and a beautiful textured stitch that goes along with it.
In order to make something as beautiful as this, you have to follow the instructions given to you in the video tutorial embedded below and learn from them. If anything goes wrong, which we very much doubt – make sure to drop a comment regarding your concern. See you in the next article with some fresh DIY ideas to share.
[bg_collapse view="button-red" color="white" icon="arrow" expand_text="View Slippers Tutorial Here" collapse_text="Show Less" ] [/bg_collapse]