Crochet Rose Easy Steps
I know that there are huge amount of rose tutorials available. However not all of them are easy to follow. The tutorial I found a couple days ago is probably one of the easiest that you may come across. I found this complete guideline on http://tenceremiz.blogspot.com/. It is an interesting place to visit if you love to crochet and I encourage everyone to do so.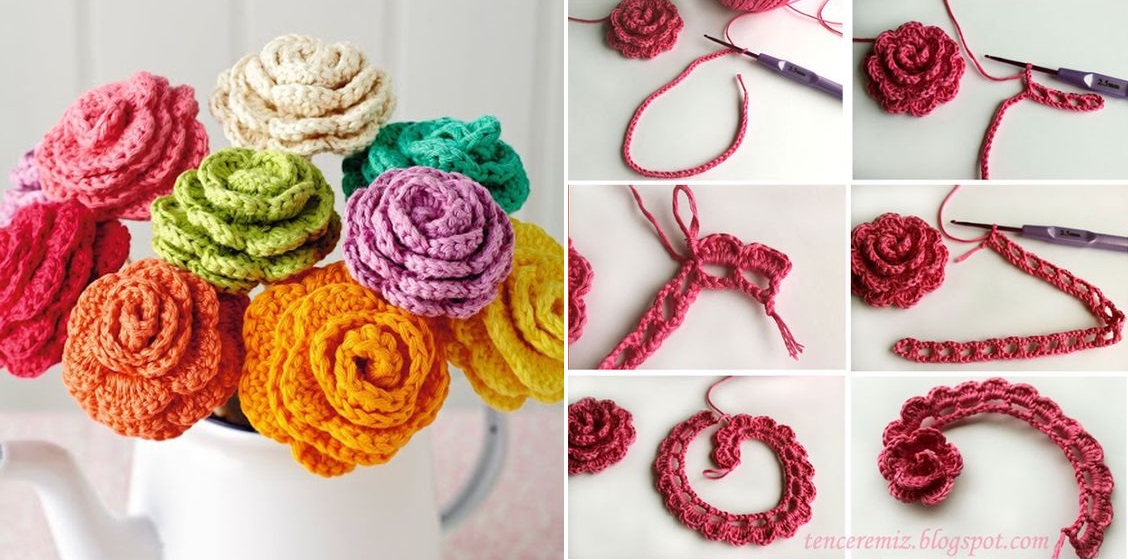 As you can clearly see on the image it is quite easy to make your own rose however for more instructions I suggest you to follow the link I am going to provide to you.
If made properly you are going to end up with a new rose within few moments. I think you are going to like the tutorial very much. Have fun!
Check Out the Pattern via Link Below:
How to Crochet Easy Rose