Crochet Phone Holder – free Tutorial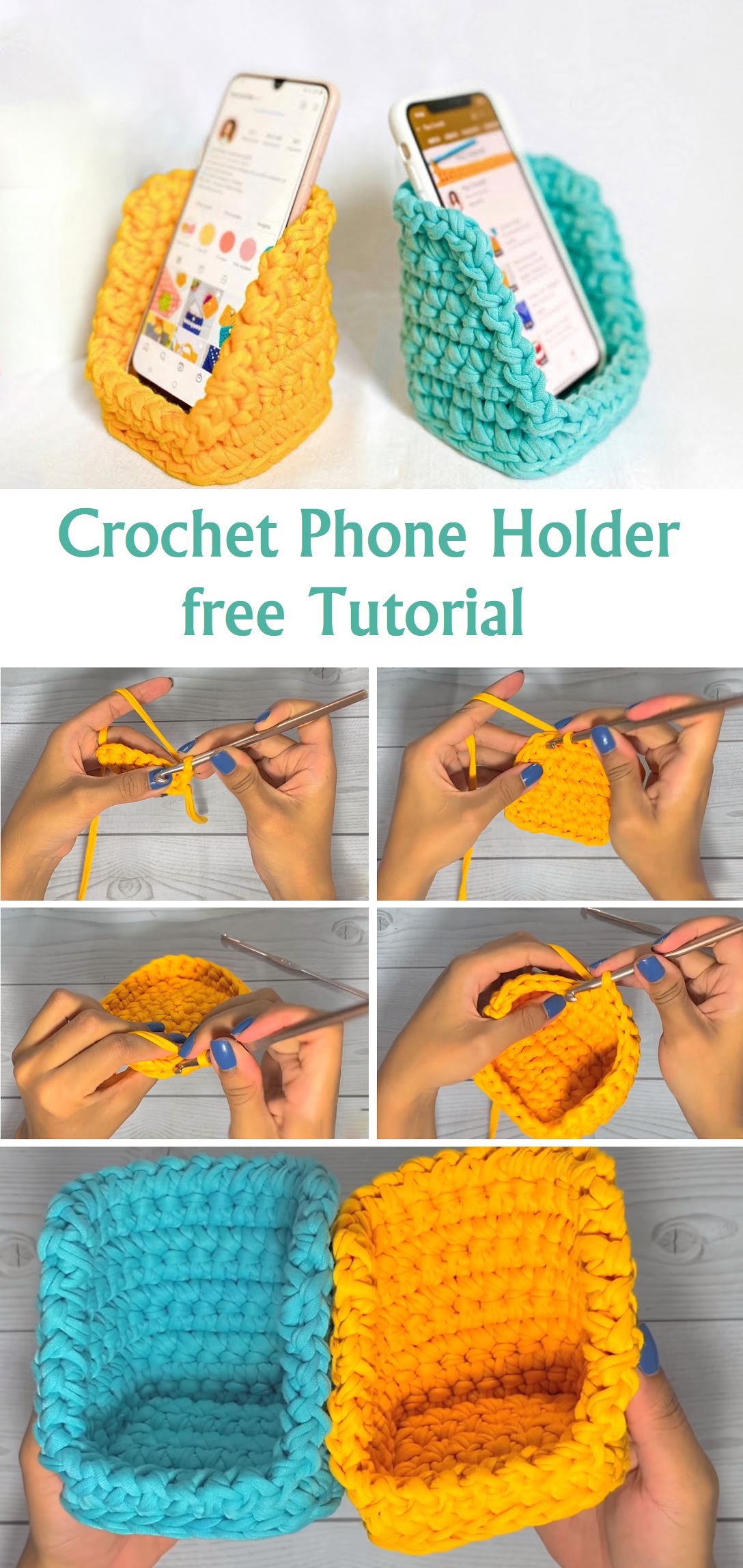 This tutorial is going to teach you how to crochet a phone holder. The phone holder that we are going to make is a solid built, thus it can be safely used without worrying about your phone dropping. The holder is stiff enough to ensure that the position of the phone is still, thus making it very comfortable to watch videos while doing other stuff. As a crocheters, we can think of only one thing that we are going to use this holder for: We are absolutely going to watch crochet video tutorials, while crocheting (LoL).
The tutorial itself is very simple to follow. The instructions are given step by step and the high definition video tutorial is more than enough for you to learn how to crochet this beautiful and super practical phone holder.
[bg_collapse view="button-red" color="white" icon="arrow" expand_text="View Phone Holder Tutorial Here" collapse_text="Show Less" ] [/bg_collapse]