Crochet Leaf Stitch Poncho
It seems like leaf tutorials are very popular nowadays. There are plenty of beautiful projects that can be made out of leaf stitches. Bags, blankets, hats you name them. Almost all of these projects, one way or another, have found their place here at Design-Peak.com. Today we are sharing yet another leaf stitch project.
You are going to learn to crochet a beautiful leaf stitch poncho. The neck for this project is knitted and the whole bottom, or should I say torso part, is completely crocheted. The tutorial is easy to follow and for accurate instructions we have embedded two of them. Take a look at the tutorials and let us know how it all went.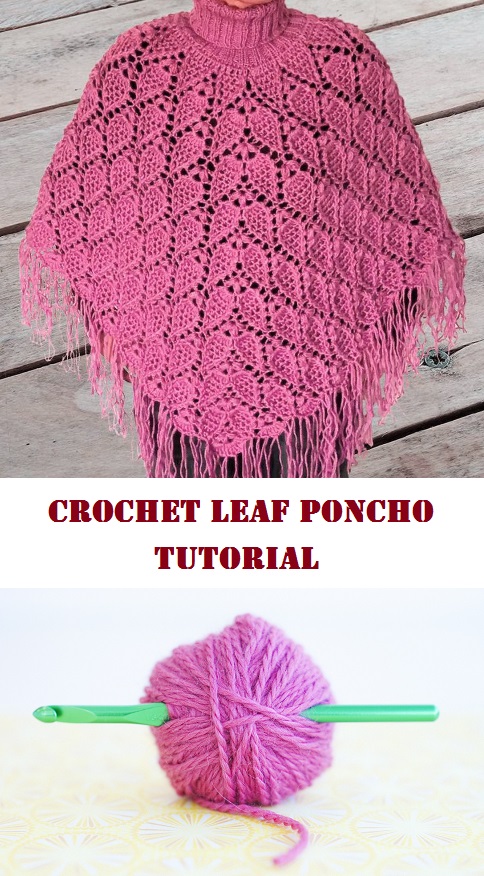 '); Click here to show tutorial
Video tutorials: