Crochet Galaxy Blanket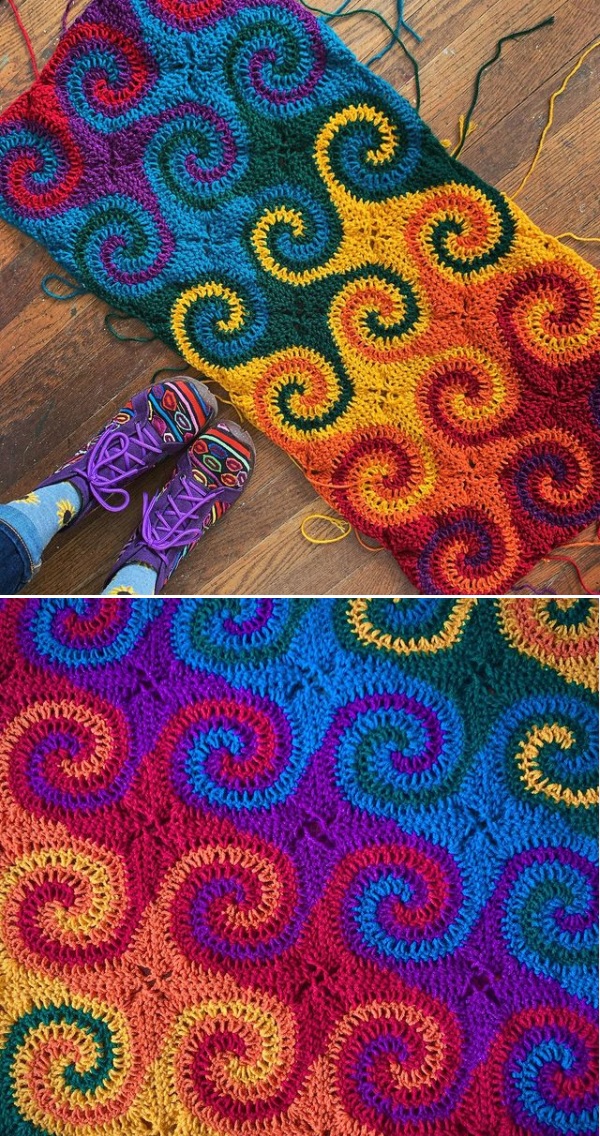 Today we are going to look at one of the most original blankets available on the market. The images speak for themselves. This beautiful blanket is all crocheted and with the little guidance, you can crochet it too.
There are no free tutorials available, that would at least somewhat capture the design and overall feel of this project. However for 6$ US you can get yourself a complete downloadable pattern straight from the designer. Follow the link given at the bottom of the article and get yourself a complete crochet pattern for this rather unique blanket.