Crochet Diamond Blanket

Today we are going to try our best to gather all the information that will help you to crochet this amazing blanket. In reality they are two different blankets with the same techniques used, however a little twist is applied in both patterns.
We have tried our best to find free instructions for these blankets and we have succeed to some degree. We have found some free instructions that are going to guide you to the right direction, however the complete pattern was not found for free. Yet the information provided in the article should definitely help you on your way to create this amazing diamond blanket.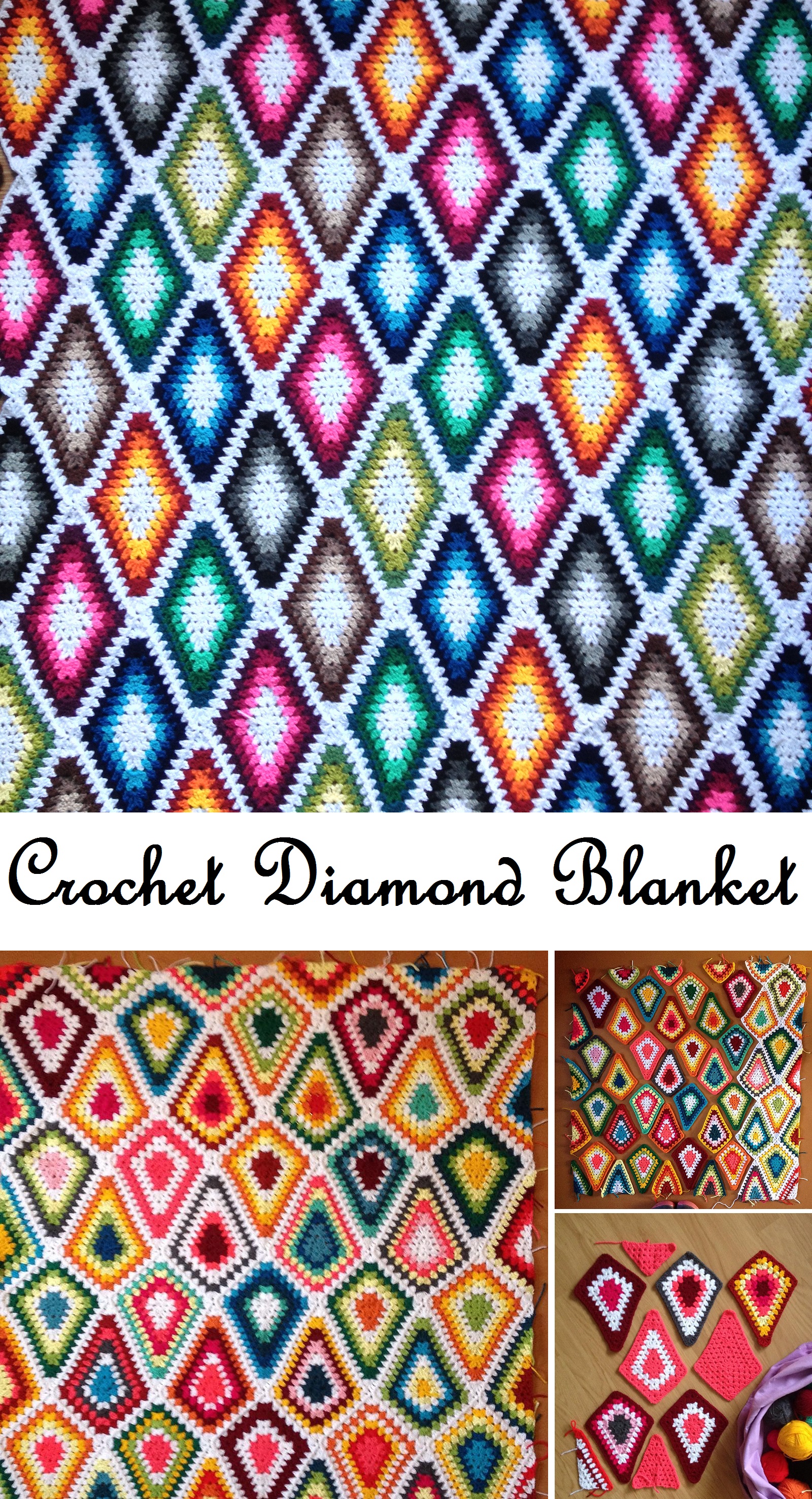 Videos that might help: Patterns below: