Crochet Chair Sock – Cat Paw
Today we are going to look at a very cute and rather creative tutorial. Crochet world is full of useful hacks, that also bare that aww appearance. Today's project is a clear example of this. As you can see on the photo collage down below, we are going to learn how to crochet a super cute cat paw, which is going to serve as our chair or a table sock.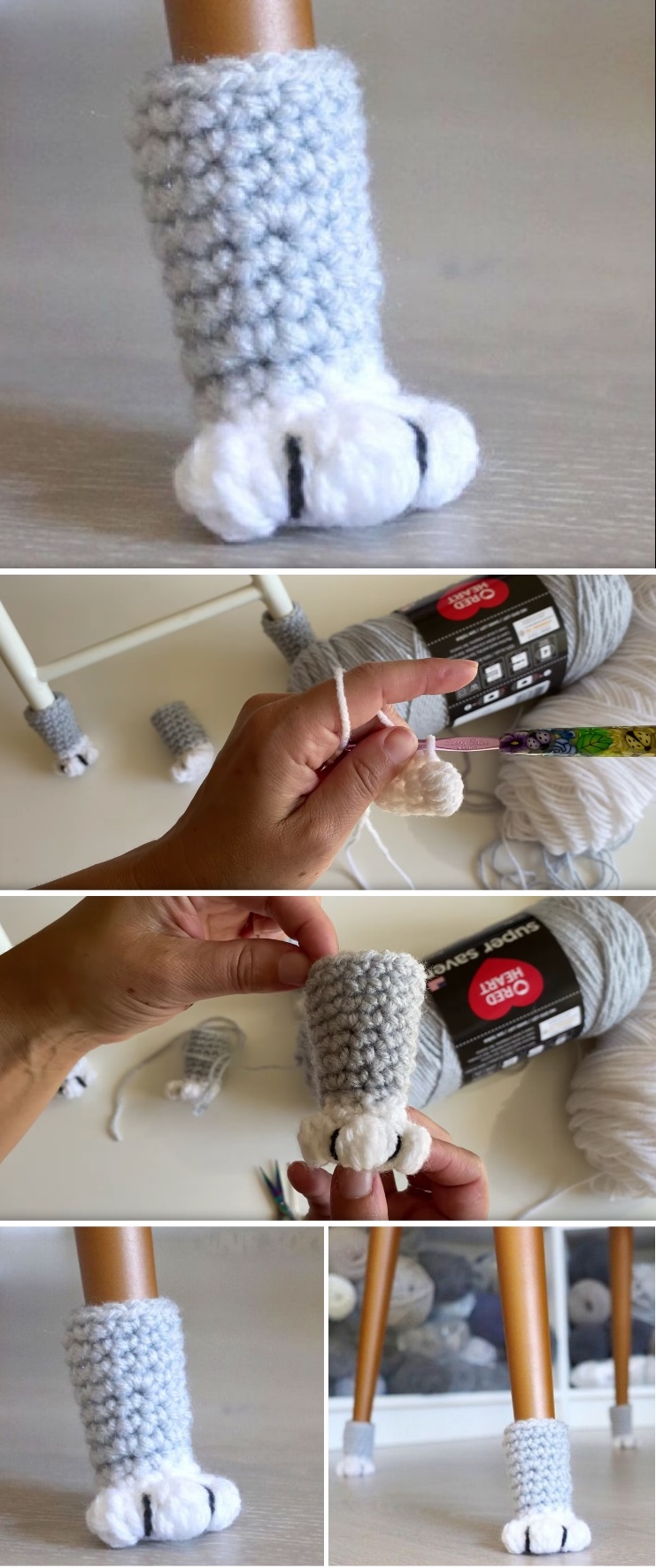 The tutorial is in a video format. A very well explained and visually perfectly laid out, this video instruction shows us everything that we need to know in order to crochet this, I would argue simple, paw ourselves.
[bg_collapse view="button-orange" color="#72777c" icon="arrow" expand_text="See Paw Leg Tutorial Here" collapse_text="Show Less" ] [/bg_collapse]