Crochet Blouse from Motifs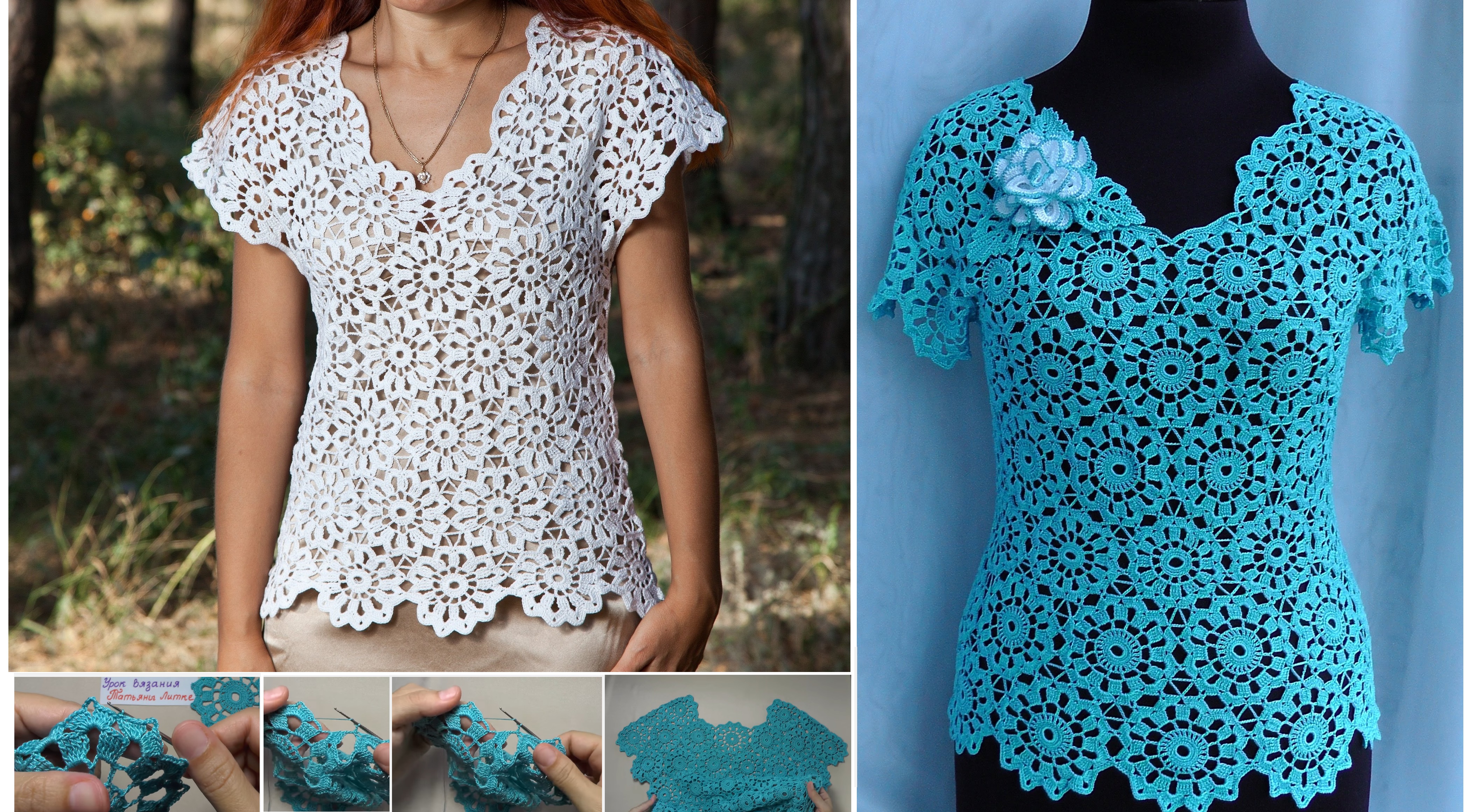 It is always fun to create a crochet project using the basic knowledge that the majority of us have. We all have some kind of motif crocheting experience. Now it is time to use our knowledge of motif making and do something more meaningful with them. If you are not familiar with motif crocheting, don't be afraid, the tutorial we have searched for you covers that part of the project as well.
At the end you are going to have a beautiful blouse, like you see on the photo. I believe that the white one is a bit more beautiful but it comes down to color preferences. Enjoy the tutorial.
'); Click here to show tutorial
tutorial: