Crochet Blankets for Beginners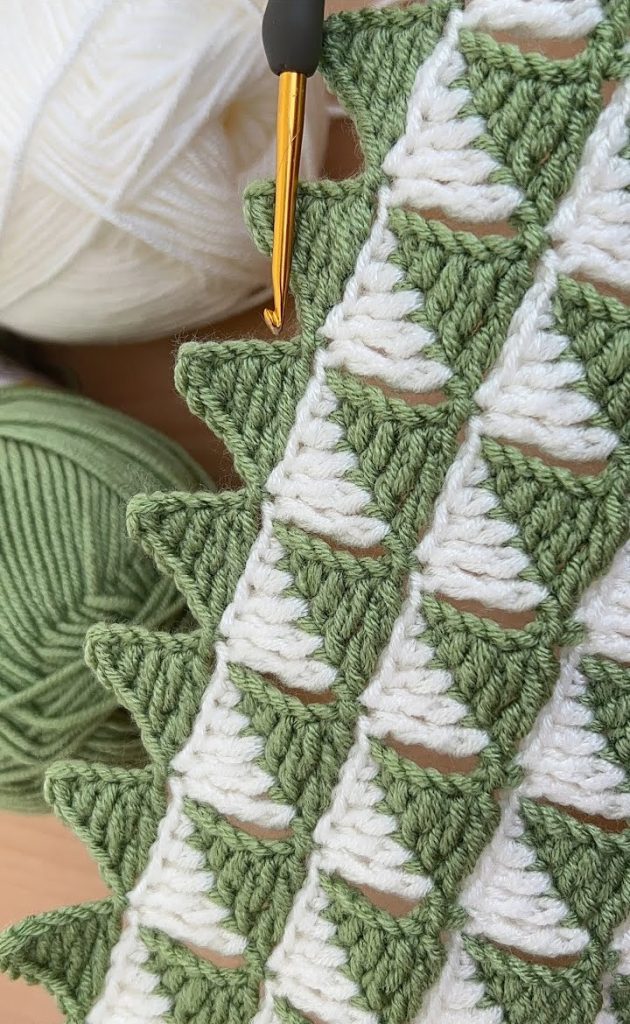 Crocheting a blanket with the tunisian stitch is a wonderful project for any level of crocheter. This stitch is unique in its construction and creates a fabric that is dense and warm, making it perfect for a cozy blanket.
The tunisian stitch is created using a tunisian crochet hook, which is longer than a traditional crochet hook and has a stopper at the end to prevent the stitches from slipping off. To begin, you will chain the desired width of your blanket, then work the tunisian stitch back and forth in rows, similar to knitting.
One of the benefits of the tunisian stitch is that it creates a fabric that is thicker and warmer than traditional crochet stitches. This is due to the way the stitch is constructed, as each row is worked in two parts: the forward pass and the return pass. In the forward pass, you will insert your hook into the next stitch and work the yarn over, similar to traditional crochet, but instead of completing the stitch and letting it drop, you will leave it on the hook. After the forward pass is complete, you will work the return pass by yarn over and pulling through all of the loops on the hook. This creates a dense, warm fabric that is perfect for blankets.
Another benefit of the tunisian stitch is its versatility. You can use a variety of yarn weights and textures to create different effects. For a cozy, warm blanket, consider using a bulky weight yarn. For a lighter, drapier blanket, consider using a lighter weight yarn, such as worsted or sport weight. You can also play with the texture of the yarn to create interesting effects, such as using a boucle or eyelash yarn for added texture.
The tunisian stitch also allows for a wide range of stitch patterns, from simple to complex. Some popular tunisian stitch patterns include the tunisian simple stitch, tunisian knit stitch, and tunisian purl stitch. Each stitch creates a different effect and can be used to create unique designs and textures in your blanket.
Videos: