Butterfly Cord Tutorial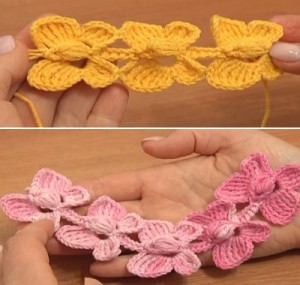 Today we are going to learn to crochet a beautiful butterfly cord. This is an original and special DIY project that is truly going to benefit us in our crochet upcoming works. Even though that the chain of butterflies is its own project it can easily be used in order to create something bigger and more sophisticated.
There is a good chance that you can use this tutorial in order to create a decorative item for Christmas. However we beleive that the usage is not limited with this.
Tutorial is quite easy to follow and after crocheting the first butterfly you are going to create a cord within the matter of minutes. Make surer to choose good color combinations.
Check out the tutorial via link below:
How to crochet butterfly cord