Beautiful Beanie Hat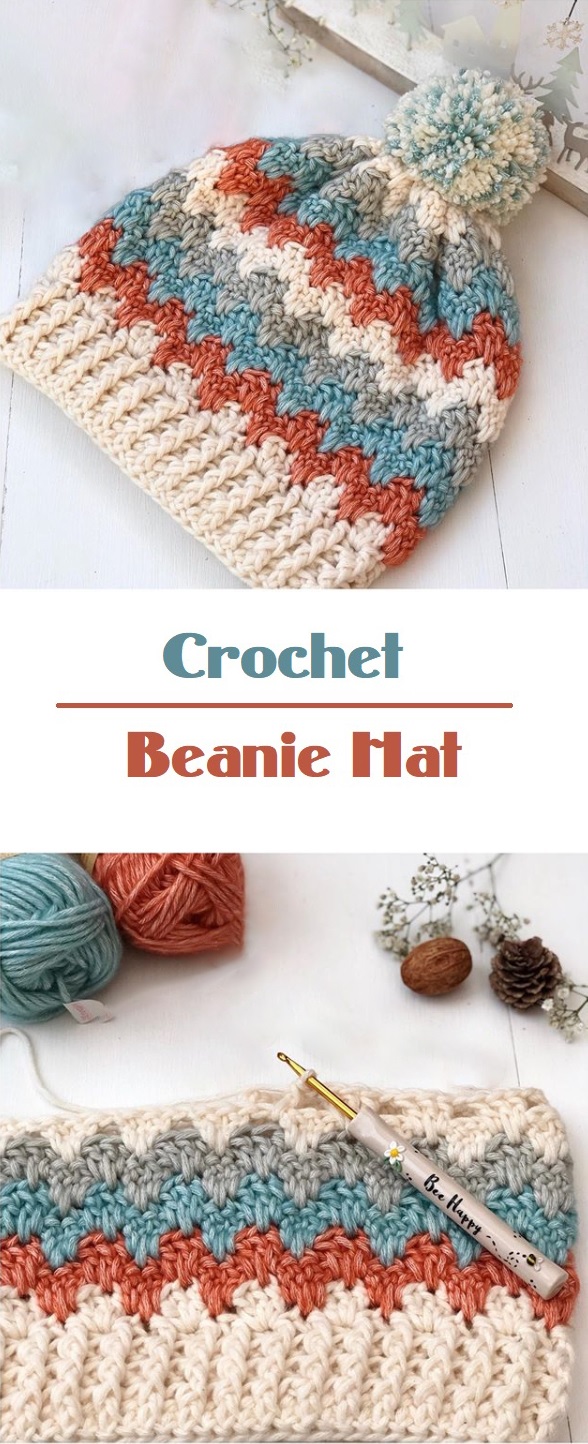 A beautiful hat pattern is available for us today. We have been constantly searching a new hat tutorials for our beloved readers and we believe that we have come across yet another decent one that you are going like a lot.
This tutorial was found on a wonderful blog, namely – @ SewHappyCreative.
Truly a great place to get an inspirational ideas and learn to crochet. The hat tutorial, this exact one, was one of the most interesting tutorials they had on their website and we decided to share it with our dear readers. If enjoyed make sure to share it with your friends and revisit Design-Peak for more tutorials alike.