Beautiful Bag – Crochet Tutorial
Today we are learning how to crochet the beautiful bag you can see on the photos down below. The design is a refreshing zig-zaggy pattern that resembles a flower or perhaps a bow.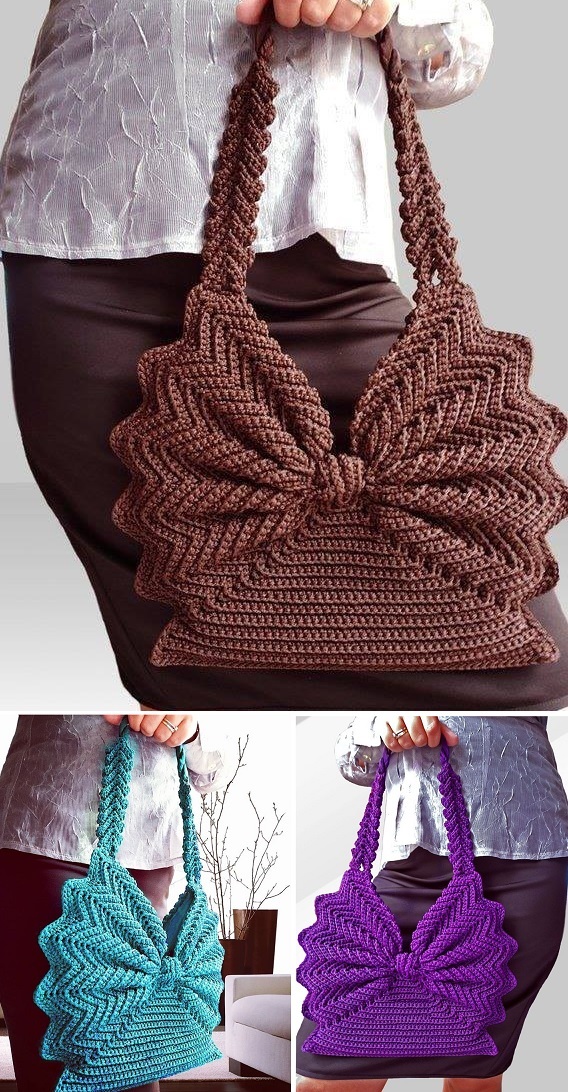 The tutorial in not in English, however you can still follow it easily enough, because of the rather clean delivery of the step by step instructions.
[bg_collapse view="button-orange" color="#72777c" icon="arrow" expand_text="Show Bag Tutorial" collapse_text="Show Less" ] [/bg_collapse]