3 Rugs – 3 Crochet Tutorials
Today we are going to learn how to crochet not one, not two, but three rugs. Yes, three projects may seem like a lot for a single take, but look at this stand alone article like a little 3 chaptered book.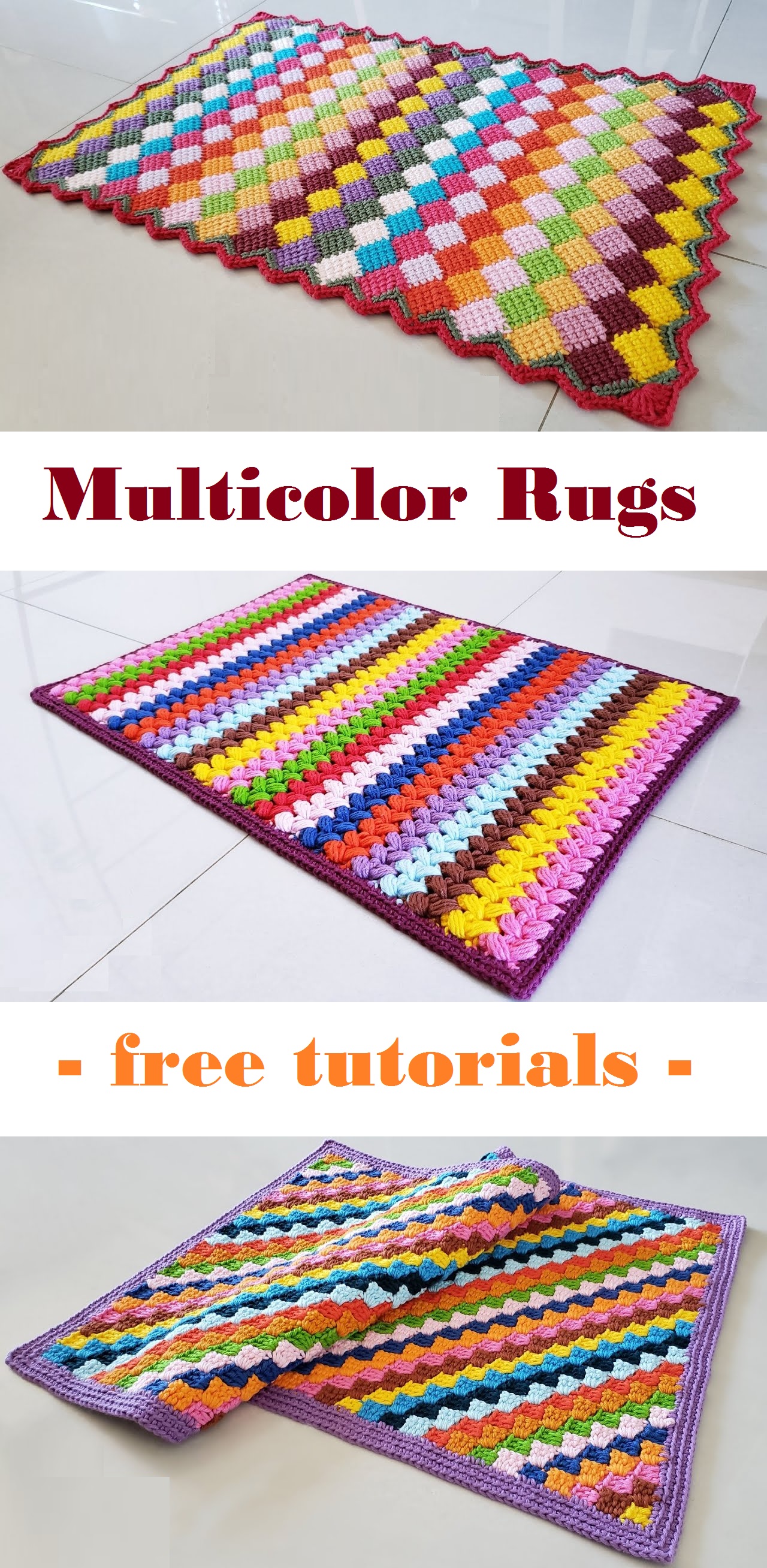 Make sure to pick the rug you like the most and make it. Then, after a couple of days make sure to come back to this article, for this we encourage you to save it and learn how to crochet another one. We believe that these three rugs go very well together and leave it up to you to choose which one you are going to try your yarn on the first.